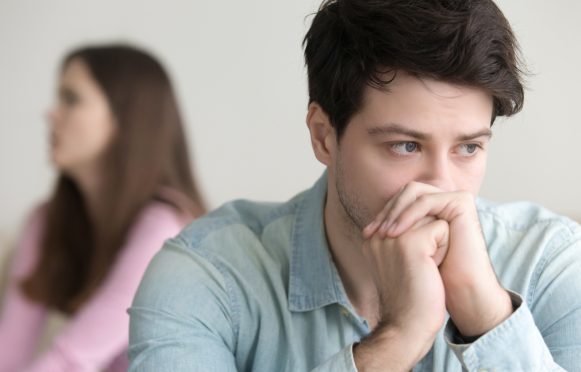 Worrying new figures reveal the average level of debt held by stricken residents seeking help with their finances is £16,265 in Courier Country.
Perth is deemed to be in the grip of a far greater debt crisis than the UK average, with its average personal level of £16,598 representing an 11.3% rise in unsecured debt.
This includes bank loans, credit card charges and payday loans and was almost 10 times the national average.
During the July to September period studied by the UK Personal Debt Index (PDI), the national picture showed an average increase in reported debt of just 1.67%.
The statistics show Perth people have £16,598 personal debt on average, similar to Fife's £16,129, which is a 5% increase.
Angus, has a higher average debt at £20,243, but this has decreased 2%. Dundee's £12,092  is an 8%.
Pearse Flynn, executive chairman of personal insolvency practice, the Creditfix Group, said it was "troubling" to see so many people struggling with their personal finances in "such an unpredictable economic climate".
"People are being forced to borrow more, often just to make ends meet," he said.
"The ease, availability and widespread access to credit from banks and credit card companies is only facilitating this cycle.
"With so many people relying on debt, we could be headed for troubling times if the UK economy struggles and lending is reeled-in."
Mr Flynn suggested part of the reason for reaching high levels of personal debt is because of spending incurred during the summer season.
"The summer months can be a very expensive time for many people with children out of school lots of parents will have had to pay for additional childcare," he added.
"There are also vacations and family trips to pay for, so seeing some people's personal debt levels increase is not a huge surprise."
In April, the Poverty Alliance said many people in the Perth and Kinross area were falling behind on bills, rent and mortgage payments, leaving them in danger of losing their homes.
It revealed many of those individuals were in work – in low wage roles – and were supporting families.
Groups such as Perth Citizens Advice Bureau and Christians Against Poverty have revealed they are helping people with record levels of debt.
Perth CAB reported it was "working to capacity" as its staff attempt to offer a way out for local people whose households have been plunged into ill health by the strain of paying for even the basics, such as rent, council tax or fuel.
John Swinney, Deputy First Minister of Scotland, commented: "The Scottish Government has put in place a number of measures to help people affected by debt. The Bankruptcy and Debt Advice (Scotland) Act 2014 included a range of measures designed to provide support to those in financial difficulty.
"While previous figures indicated fewer people across Scotland going bankrupt, it is concerning that these statistics show an increase in the levels of personal debt in Perth."
The quarterly PDI details were compiled by Creditfix following a survey of more than 60,000 individuals across the country.