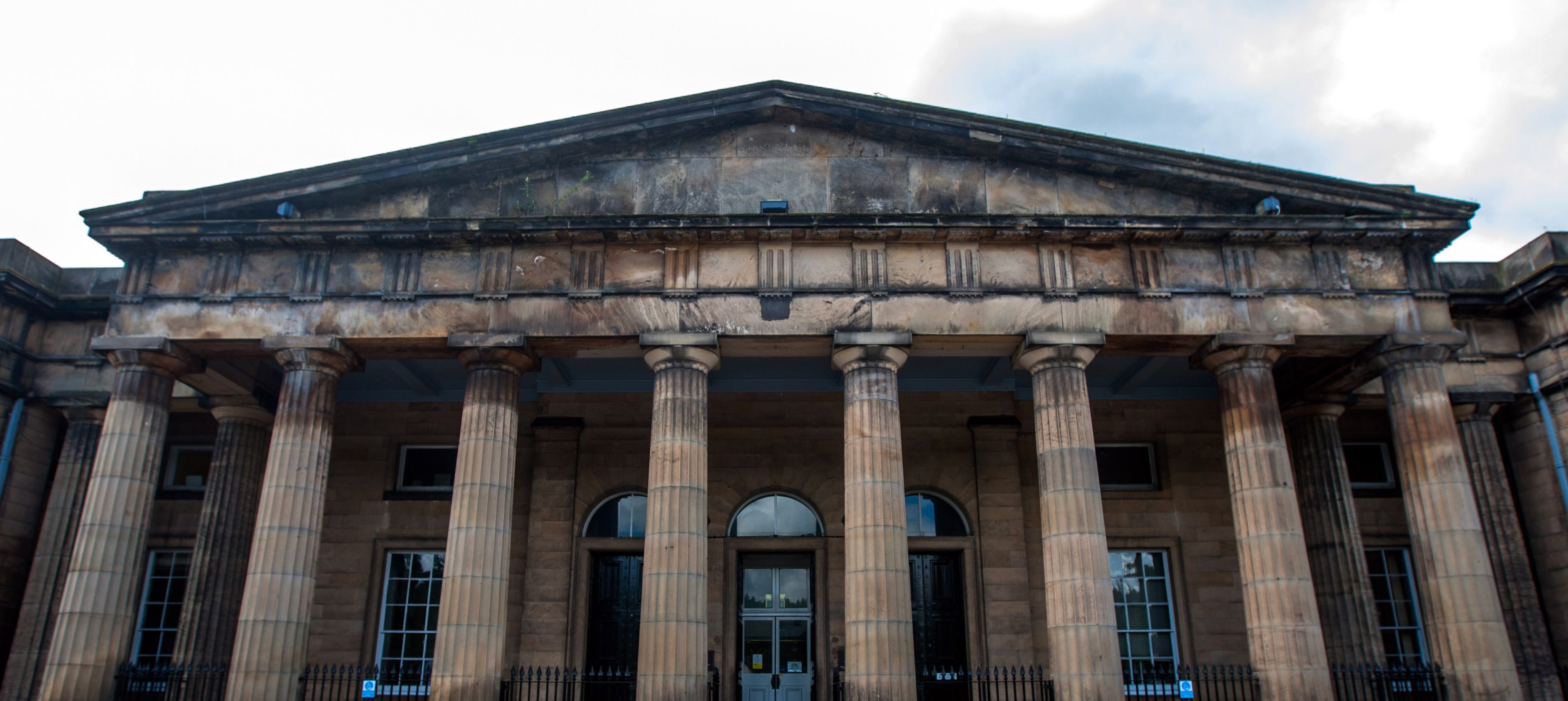 A suicidal Perth man who lured a woman to his home in the hope she would help him end his life then subjected her to a horrific knife and sex attack when she refused has been jailed for 30 months.
Garry Brand – who prefers to be known as Yusuf – was also placed on the sex offenders register for life for the assault, which left his victim traumatised and fearful for her safety.
Brand told a sheriff the lifelong restriction was "a bit harsh" but was informed the court had no option, given the length of his imprisonment.
Perth Sheriff Court heard the incident had been part of a deranged plot in which Brand apparently intended to provoke the woman into killing him.
The 49-year-old had already confided in his psychiatrist and to friends about wanting to rape her so she'd murder him.
He lured her to his flat in the centre of Perth in June this year before springing his trap. When she refused to comply he turned on her.
Brand first threatened the woman with a wooden-handled hunting knife before pinning her to a sofa.
As she fumbled with a mobile phone to call for assistance, he grabbed it from her and threw it over his shoulder.
Brand then covered her mouth to stifle her panicked cries for help, pressing the knife blade to her throat.
The court heard he ordered the woman to his bedroom, following her with the knife still at her throat.
Once there, he pushed her into a bed, pulled down her clothing and committed a sex act as she cried into the bedclothes.
His victim did know whether the knife was still in his hand as she was "face down and too frightened to move".
When he was finished, Brand simply told her to get up and leave, warning her of the consequences of telling anyone what had happened.
It was some hours later before she broke down in front of family members who immediately called the police.
Solicitor John McLaughlin said: "He fully accepts the only course of action available to the court is imprisonment.
"He fully accepts his victim should never have had to go through this ordeal and will never be able to put it fully behind her.
"For that he is truly sorry.
"He has sought psychological help and has been assessed as suffering from a depressive illness characterised by suicidal thoughts and low mood.
"At the time of the offences he was not in a good place."
Brand, 49, admitted abducting and assaulting a woman at an address in Perth's North Methven Street on June 26 this year. He also admitted sexually assaulting her.
Sheriff William Wood told him: "By any reasonable appraisal this must have been a dreadful experience.
"This was an appalling way to behave. It was a disgraceful act and only a custodial sentence is appropriate.
"That sentence must be a serious one and one that approaches the upper levels of my powers."
Brand will also be banned from approaching his victim, her home and her place of work for five years following his release.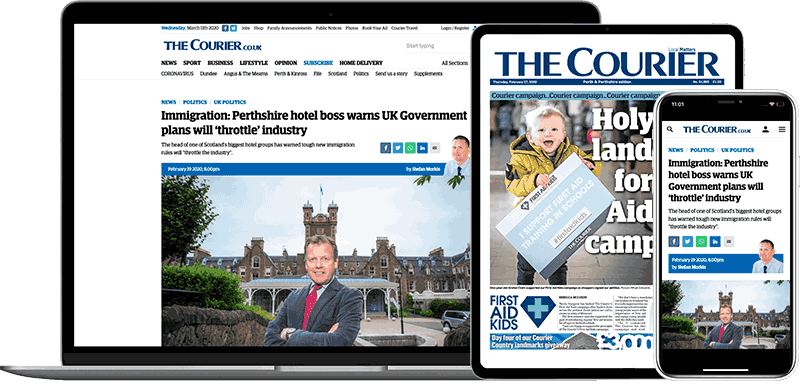 Help support quality local journalism … become a digital subscriber to The Courier
For as little as £5.99 a month you can access all of our content, including Premium articles.
Subscribe