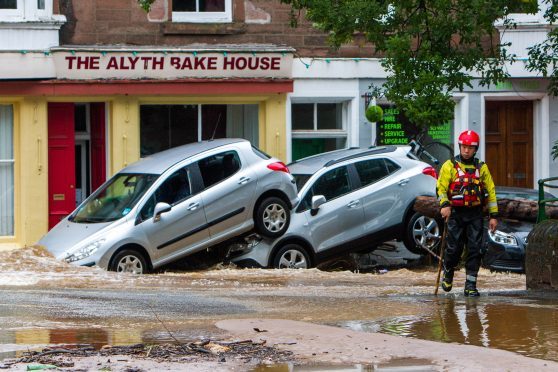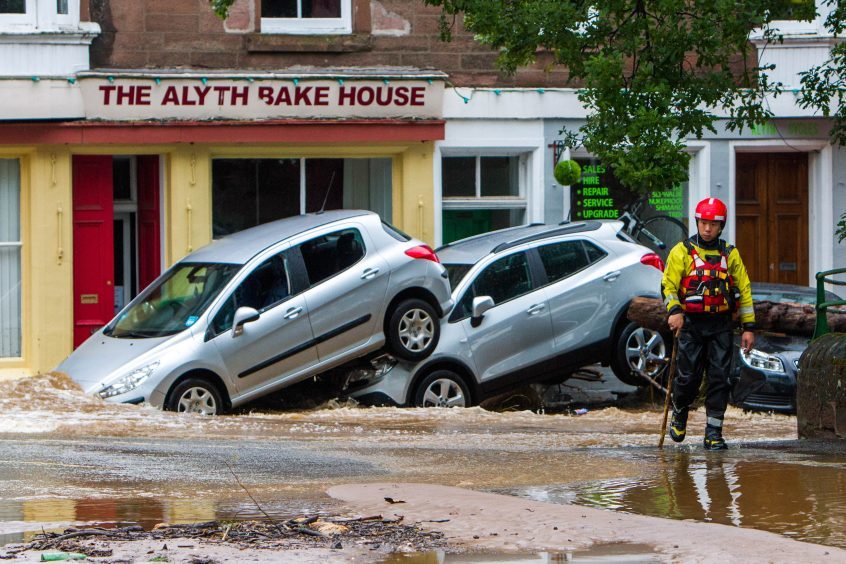 The north of Scotland's new fire chief has vowed to work to protect vulnerable communities throughout Tayside from flooding.
It's a responsibility that David Farries intends to take seriously as large swathes of the region have been devastated in recent years.
He will oversee a huge and diverse area that stretches from Perth and Kinross to the Western and Shetland Isles.
The veteran firefighter has vast experience of assisting some of Scotland's most rural communities at times of emergency.
He commanded the Scottish Fire and Rescue Service frontline response during Storm Frank, which battered Tayside and other parts of Scotland.
And he hopes to oversee changes that will enable Scottish Fire and Rescue to better serve cities, towns and villages across the country.
In July 2015, a "one in 200 years" flood tore through the Perthshire village of Ayth, destroying footbridges and deluging homes, many of which were uninhabitable for months.
Storm Frank, in December that year, was the cause of widespread damage in Ballater and in the Angus communities of Eassie, Nevay and Kirkinch, Tannadice, Glamis and many more.
Three days of torrential rainfall wrecked homes and destroyed roads, causing £1.4 million worth of damage.
It is estimated that the cost of repairing damage to the Perthshire village of Comrie alone has amounted to around £2 million a year over the past decade, with the floods of 2012 particularly notable.
Deputy Assistant Chief Officer Farries said: "The north of Scotland is one of the most beautiful and diverse areas of not only in the UK, but the world.
"We can boast everything from rural mountain villages to major urban and economic concentrations such as Aberdeen and Inverness.
"I am keenly aware of the risks that face our communities and how they continue to change, and I intend to ensure that we meet these risks through service transformation combined with the full weight and resources of our national service."
DACO Farries started his career as a firefighter in the City of Edinburgh area, before playing a key role in the establishment of the area's fire investigation team.
He has led nationally on water rescue capability and stepped in to play a crucial role in reforming and combing Scotland's firefighter training programmes as the SFRS came into existence.
After his promotion to local senior officer for Midlothian, Lothian and the Scottish Borders, he oversaw SFRS' operations in some of the most rural communities in Scotland, covering dozens of whole-time and retained stations.
He said: "I have worked in the heart of major cities and in the most rural communities and have been completely immersed in overseeing the delivery of our service in some of the most geographically diverse areas of Scotland.
"When Storm Frank hit I saw first-hand the devastating impacts of severe weather-related flooding and was the incident commander in many of these instances.
"I am bringing all of this experience and knowledge to bear in this new challenge – and I will ensure that we continue to have the right people and the right resources in the right place, at the right time."
The appointment comes after the fire and rescue service launched its new £2.5 million, north operations control centre in Dundee last month.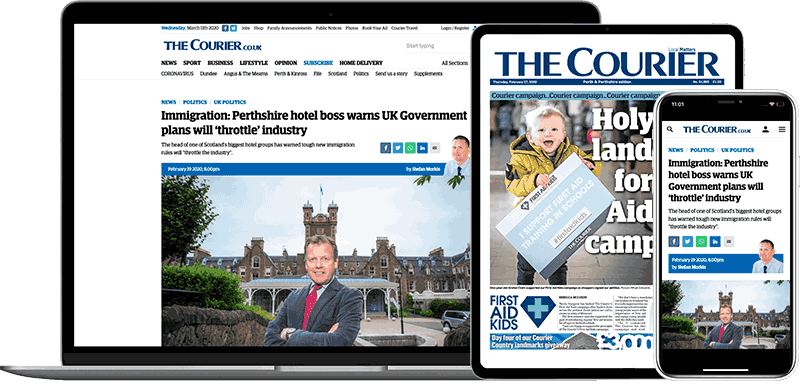 Help support quality local journalism … become a digital subscriber to The Courier
For as little as £5.99 a month you can access all of our content, including Premium articles.
Subscribe