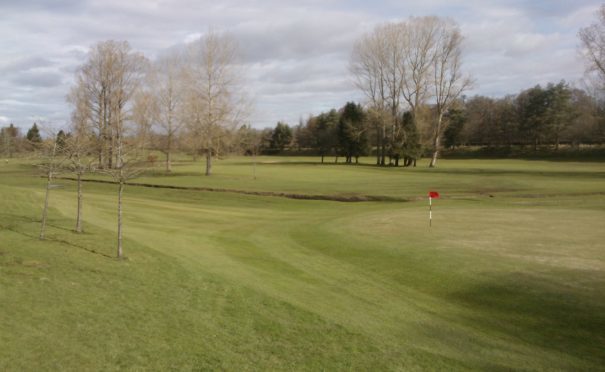 A Perth golf club – one of the oldest in the world – has seen a turnaround in its fortunes with income and user satisfaction both on the rise.
It had been feared that the North Inch golf course may have to close because of financial problems but a six-year plan devised by Perth and Kinross Council last spring appears to be paying dividends.
The course's annual report for the 2016 to 2017 financial year shows the total income has increased from £60,494 to £83,623.
The review also reveals 85% of users are happy with the condition of the golf course.
The performance figures show there were 3,255 visitor rounds of golf played in 2016/17 – a 14% increase – and that the club attracted 49 new golfers, which was 63% over its target.
Among the initiatives used to boost the club's' fortunes, were establishing price brackets for off-peak times and setting a group price for eight or more golfers. Players can also book and pay online via a third party provider.
The council-run North Inch golf club now has 817 Facebook followers and tries to interact with them on a daily basis. In addition, club chiefs have a new YouTube channel showing golf course videos.
A report drawn up by Barbara Renton, Perth and Kinross Council's director of environment, said the game of golf was at "a crossroads" at the present time.
"In the last decade, the number of adult playing members has decreased significantly in Scotland to below 200,000 members," she said.
"In addition, almost 90% of registered members are aged 35 or over, with the majority of members aged between 55 and 74.2
Her report continues: "Golf in Scotland requires a new direction to provide greater opportunity for investment and growth to support clubs and players at all levels. Recent years has seen ever decreasing resources being invested in golf in Scotland from membership affiliation income, commercial revenue and funding partners."
Ms Renton outlines several initiatives which are helping the North Inch golf club to survive in the present financial climate. These include increasing the growth in its junior golf membership from five to almost 70 during the past two years.
She also highlights the club-run beginner ladies' golf sessions that take place every second Monday at the course.
And Ms Renton pointed to the course creating a "sustainable future" by running a nine-hole footgolf course at the North Inch. Footgolf is played by kicking a regular sized football into an oversized hole.
It has been recorded that King James VI played on the North Inch in the 1500s and Beasley's World of Atlas of Golf described it as "the first recognisable golf course in the world."
The annual report on the club will be discussed at a meeting of Perth and Kinross Council's environment, enterprise and infrastructure committee on Wednesday.