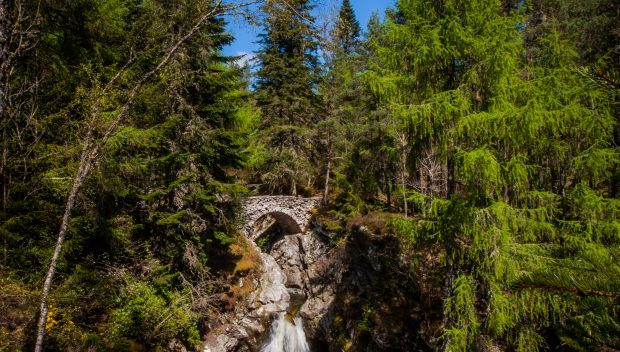 Swift action has been ordered to contain an outbreak of a virulent tree disease which has been detected at a Perthshire beauty spot.
Hundreds of trees will be felled  at the Falls of Bruar to halt the spread of Phytophthora Ramorum which threatens Scotland's larches.
Public access will be severely limited while the felling work is carried out.
Following the discovery of the disease  Forestry Commission Scotland served Atholl Estates with a notice which requires all the affected larch are brought down by early next year.
Some of the felling will have to take place in the gorge itself and a date for completing this more technical and challenging work is to be agreed by the end of December.
Julian Clarke, head of rural enterprises for Atholl Estates, said: "Larch trees contribute significantly to the unique character of the Perthshire landscape which, as Big Tree Country, also features some important and historically significant larch trees.
"Felling the diseased trees at the falls – and the surrounding trees that are potentially carrying the disease – will go a long way towards minimising the impact of the disease across the area."
Mr Clarke acknowledged the felling would be "disruptive and upsetting" for visitors but action was required to contain the disease.
"Unless steps are taken now, the environmental and economic impact for Perthshire could become significantly worse," he said.
The outbreak could see 25 hectares cleared with every larch in a 250m radius of an infected larch requiring to be removed.
Dr Anna Brown, head of tree health with Forestry Commission Scotland, said: "We would urge all landowners and forest managers to stay vigilant and report any symptoms of tree diseases at the earliest opportunity."
The public have also been asked to play a role as dirt carried on footwear, cycle wheels and animals can spread tree diseases from one place to another.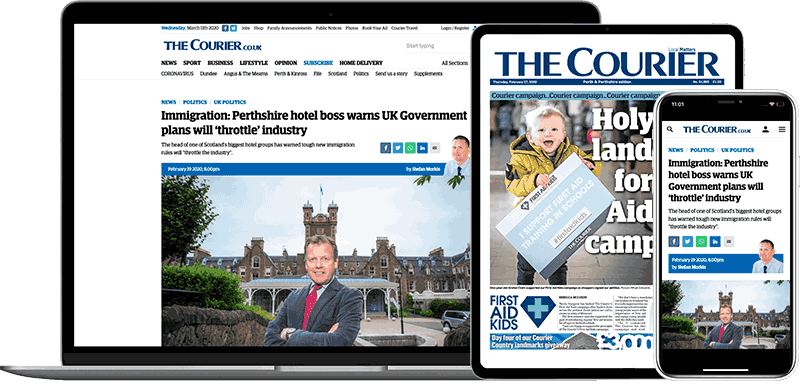 Help support quality local journalism … become a digital subscriber to The Courier
For as little as £5.99 a month you can access all of our content, including Premium articles.
Subscribe