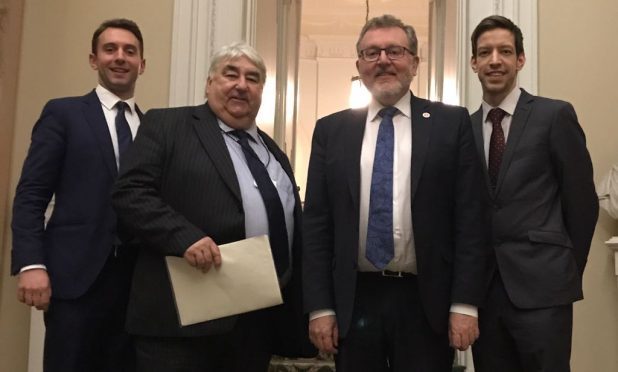 The leaders of Perth and Kinross and Dundee city councils have visited London in an effort to further the £1.84 billion Tay Cities Deal.
Conservative Ian Campbell and the SNP's John Alexander took part in high level talks with UK Government officials.
The visit included meetings with Treasury Minister Andrew Jones and the Secretary of State for Scotland David Mundell.
The discussions at the Treasury are part of an ongoing effort to attract investment that could help to bring 15,000 jobs to Tayside and North Fife.
The Tay Cities Deal submission document includes more than 50 projects, including a scheme to boost employment through oil and gas decommissioning.
Leaders are seeking £826m over 10 years from the Scottish and UK governments and their agencies, together with further funding from councils, colleges and universities and the public, private and voluntary sectors.
Mr Campbell said the deal was being evaluated by both governments and remains in line with the timetable set out at its launch.
Dundee City Council Leader and SNP councillor Mr Alexander, said: "We had the opportunity to have an honest and robust conversation with the Treasury and Scottish Office about getting the best result for Tayside.
"The meetings were helpful and allowed us to showcase our region's potential, promote our deal to those that will help deliver the investment and hopefully ensure that we can land a deal that works for all parties – be they public, private, business or third sector.
"At the heart of our deal is an ambition to transform the economy, create jobs and opportunities, reduce poverty and other social ills and more importantly, build a region fit for the 21st Century that reflects the entrepreneurial spirit and ambition which we all share.
"None of us as council leaders are sitting on our hands. We will continue to go out, make a strong case, lobby, work with and ultimately deliver a deal for Tayside."
Conservative MP for Ochil and South Perthshire Luke Graham also met Mr Campbell and Mr Alexander to discuss the progress of the deal.
He said: "The Tay Cities Deal is nearing the point where we must start to nail down projects and gain commitment from various government bodies to secure funding for our part of Scotland. Today's meetings with key decision makers were a crucial part of the City Deal process.
"I was delighted to host Ian Campbell and John Alexander and welcome the cross-party nature of the delegation, as it is so important we put party politics aside and work together to deliver this deal for our constituents."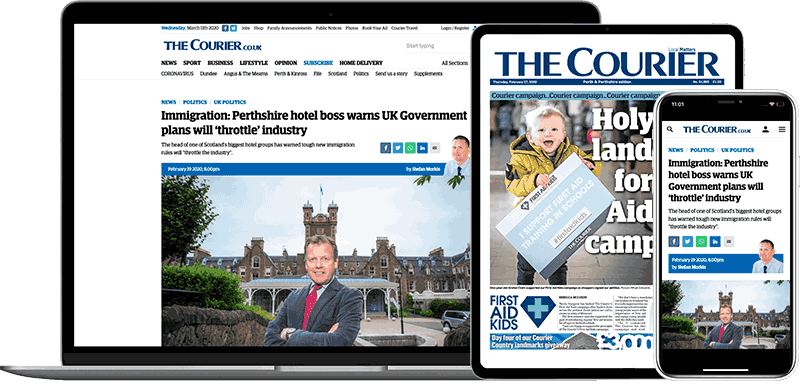 Help support quality local journalism … become a digital subscriber to The Courier
For as little as £5.99 a month you can access all of our content, including Premium articles.
Subscribe