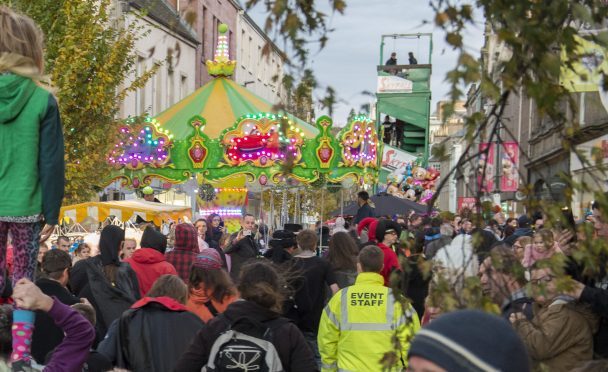 An official probe into the collapse of a zip slide during a popular Perth Halloween festival has found "accidental failure" was to blame.
Perth and Kinross Council has said it was satisfied with the safety arrangements that were in place before the October 28 accident, and pledged it will continue to carry out checks on any rides at future events.
The investigation was launched after two people escaped serious injury when the ride, called the Halloween Screamer, collapsed during the street celebrations.
Thousands of people had converged on the city centre to enjoy a range of horror-themed attractions along with live music.
It's understood the two youngsters were nearing the end of the ride, at a low height, when the structure fell.
Shocked onlookers said the pair walked away without medical assistance.
However, the ride,  operated by a company called Mobile Zip Wire Hire, was immediately closed for the remainder of the evening.
One reveller who used the zip slide in Perth later queried the fact that safety gear was not provided.
He told The Courier: "There was no helmet available to the riders."
Yesterday a council spokeswoman confirmed the probe into the collapse had concluded.
"Following the incident with the zip wire supplied and operated by Mobile Zip Wire Hire on October 28, the council has undertaken a retrospective review of the incident," she said.
"This has confirmed that there was an accidental failure in a supporting structure, which led to the zip wire dipping."
She continued: "The operator had provided the council with copies of their public liability insurance and risk assessments in advance of the event. There was no requirement for safety helmets to be included as part of those risk assessments.
"Should a zip wire be included at any future events, the council will as usual appropriately scrutinise the set-up of the attraction prior to opening."
Mobile Zip Wire was not available for comment.