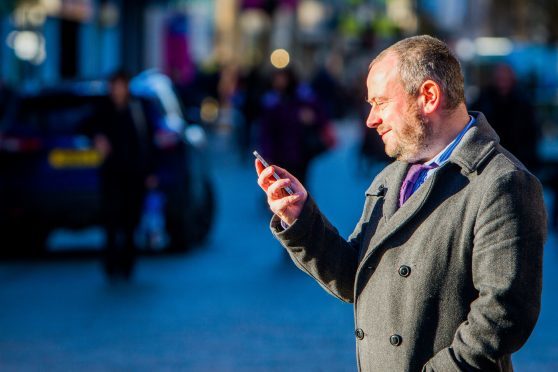 Perth has become the latest Scottish city to offer free outdoor Wi-Fi as part of an ambitious digital drive aimed at winning more visitors and raising footfall.
The high-speed public service has gone live – without fanfare – across the city centre following  similar, successful projects in Glasgow and Edinburgh.
Council officers are testing connection strength before a proper, high-profile launch in the coming weeks.
The Stranger Things (and bacon roll) test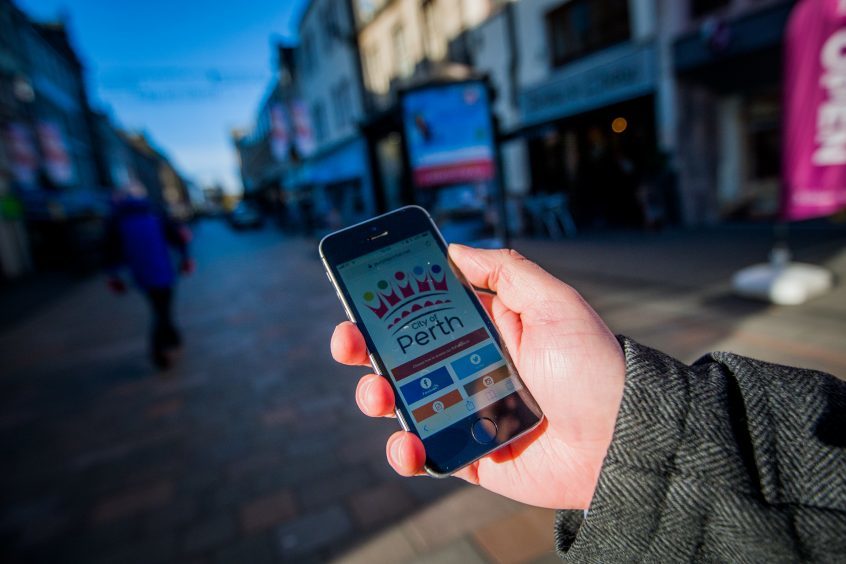 The officials will have their own ways of putting the new connection through its paces, but I came up with my own scientific study: Could I download an episode of Stranger Things from Netflix in the time it takes to walk along the High Street, buy a bacon roll and get back to the office?
Getting connected
Getting online is relatively easy, with the "Perth City WiFi Free" connection appearing automatically on smartphones.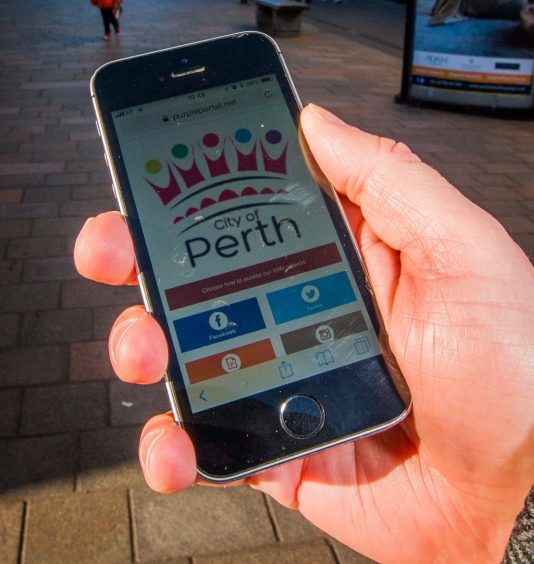 You're then redirected to a service called Purple Portal with the City of Perth logo and – if you already have Facebook – you can sign in with just a couple of taps.
According to a speed check app, the city centre offers a download rate of 5.21 Megabits per second (although this could improve once the service is properly up and running). This is generally accepted to be a good surfing speed.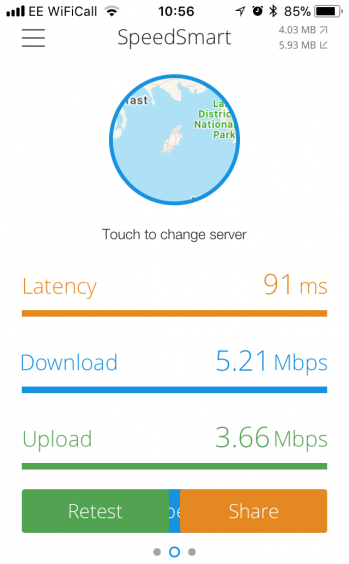 The result
So, did the new Wi-Fi service pass the Netflix test?
The answer, I'm pleased to report, is yes. It takes a bit longer than usual for the app to fully fire up, but after that it only took about 20 minutes to download the 48-minute pilot episode.
Just 10 years ago, the promise of being able to check football scores and watch YouTube clips while being dragged round shops on a Saturday afternoon would have sounded like science fiction.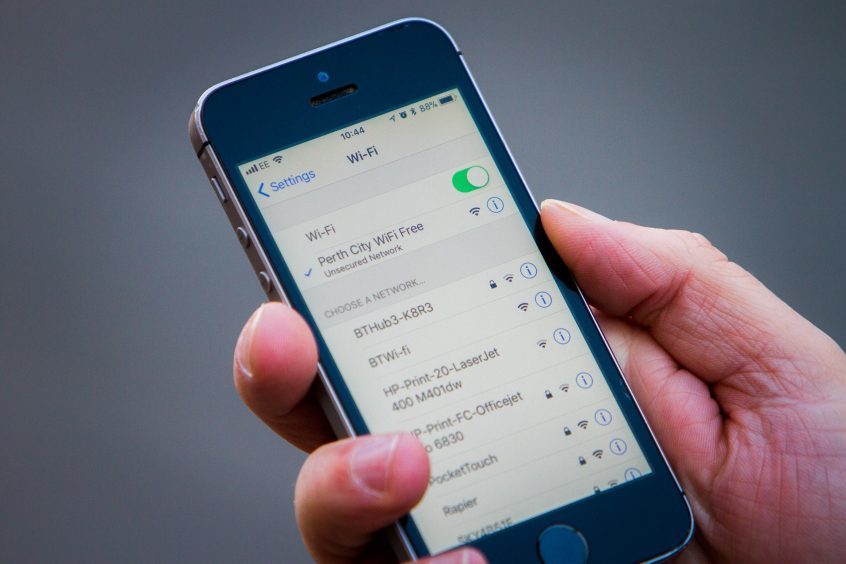 But in age when live-streaming and downloading videos are becoming more and more commonplace, services like the one being rolled out by Perth and Kinross Council could soon prove essential.
Free-of-charge Wi-Fi on the streets of Perth? What a time to be alive!
---
The journey to "smart" city status
The highly anticipated Wi-Fi scheme is the first phase of a Smart Perth and Kinross Strategy, a wishlist of high-tech proposals aimed at improving life in the area.
The masterplan aims to "use data and technology to enhance the delivery of city services, promote economic growth, increase sustainability and engage more actively with citizens."
Perth and Kinross Council has struck a deal with Dunfermline-based Rapier Systems to provide the new set-up, fitting lampposts and other infrastructure with wireless technology.
The same company installed temporary Wi-Fi during last year's Christmas lights switch-on ceremony.
If the trial is successful, the free Wi-Fi could soon be rolled out to other towns across the region.
The council is investigating the use of so-called smart technology across a variety of areas, including waste collection.
A pilot programme will see sensors fitted to litter bins and recycling bells, which will alert council workers when they need to be emptied.
The idea is that this save money by allowing collection crews to optimise their routes, avoiding the need for sometimes lengthy trips to remote locations to empty bins which don't need to be emptied.
The trial, funded by the Scottish Cities Alliance, also involves installing weighing systems and radio frequency identification tagging to commercial bins so that their contents can be recorded.
In a report to councillors, Smart Perth and Kinross project officer Graham Pinfield said: "It will take many years before Perth and Kinross becomes a truly 'smart' city region, but this initial strategic approach and roadmap will provide a framework to do so."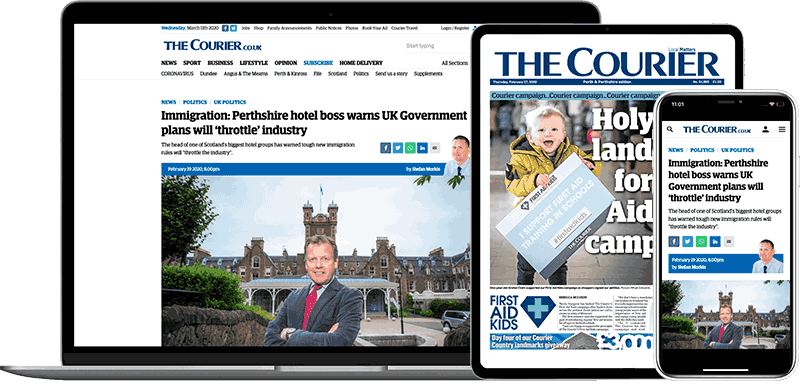 Help support quality local journalism … become a digital subscriber to The Courier
For as little as £5.99 a month you can access all of our content, including Premium articles.
Subscribe