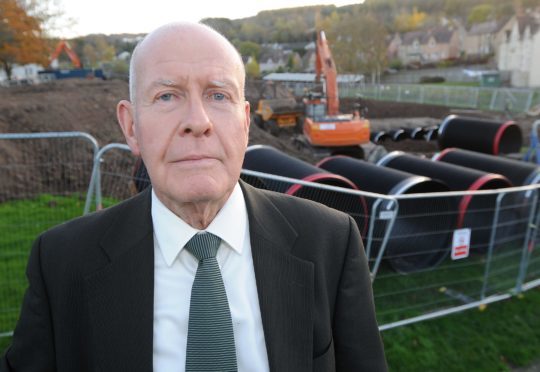 Perth residents are seething over "surprise" sewage works on their doorstep.
People in the city's Craigie area say they were not warned about major pipeline work which has turned sections of a popular children's play park into a "sea of mud".
Contractors drafted in by Bellway Homes pitched up at the Darnhall Crescent site to begin work on a series of underground improvements.
The operation, which is expected to last for several weeks, is needed to increase sewage capacity for new homes in and around Glasgow Road, Cherrybank and Craigie.
Liberal Democrat councillor Willie Wilson, who was contacted by several angry residents, said: "There was no consultation whatsoever with the local community and that is completely unacceptable.
"Large parts of the play park are out of action due to work and the whole area is a virtual sea of mud."
He said: "Whilst the area has been well fenced-off, it is very intrusive on the local community. The least that could have been done is for local folk to have been told of the work in advance, the reasons for it and how long it would take. None of this action has been taken."
Local father-of-two Graham McLaren, 33, said: "It was a bit of surprise when all these diggers turned up.
"The noise of the work has sometimes been unbearable and nobody round here had a clue what was happening."
A Bellway Homes spokeswoman said: "The play area itself is within an existing housing development and the local authority has responsibility for the park.
"We were required to give the council five days' notice before starting our work, which we did."
She said: "We will need to link the new system to the old, and an odour may be present at this point but we expect this to be minimal and to only last a short number of hours at most.
"The works themselves will take approximately two weeks, followed by a period of time for re-turfing the area. Allowing for adverse weather, we expected to be complete within a month. We will then be required to contact the local authority, who will then decide when they are happy to take the fencing down and allow access to the area once again."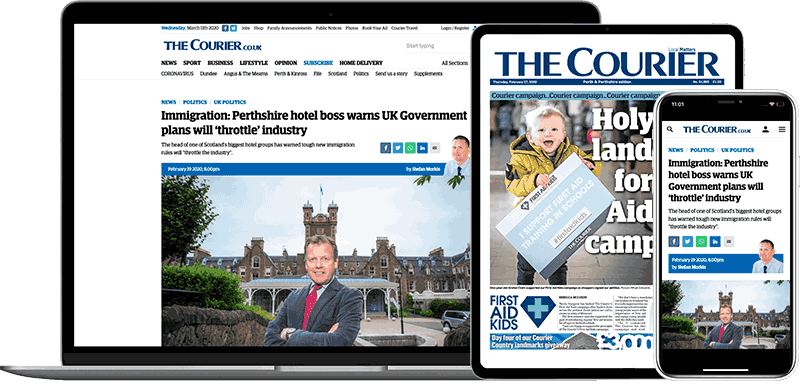 Help support quality local journalism … become a digital subscriber to The Courier
For as little as £5.99 a month you can access all of our content, including Premium articles.
Subscribe