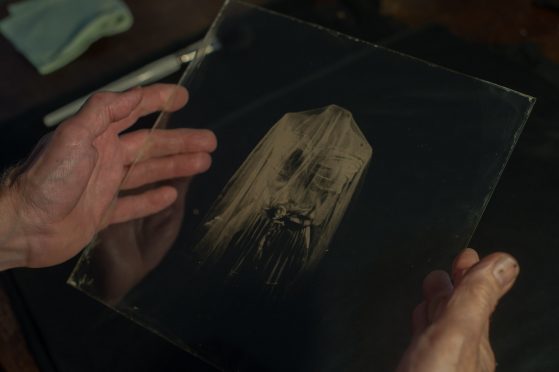 A Perthshire photographer is hoping to do for an ancient style of photography what music enthusiasts have done for vinyl.
Dave Hunt is one of a number of snappers reviving a near-forgotten Victoria method that allowed multiple prints to be made from a single negative for the first time.
The wet plate collodion process revolutionised the fledgling industry, but required photographers to do everything, from preparing their camera and negative plate to taking the shot, in just 15 minutes.
The individually hand-coated plates were exposed to light while still wet.
One of the quirks of the process was that bright colours such as yellow appeared black, while blue was rendered as white.
This, coupled with a long exposure time, helps to explain why Victorian portrait sitters looked particularly stern.
Dave is one of a number of modern enthusiasts whose work is appearing in a new exhibition, alongside photographs from a Victorian pioneer of the technique, Magnus Jackson.
He said: "I have been a photographer for many years and had been using a salt-printing process that dates back to the 1830s.
"I then did research on how they created the negatives and decided to give it a go. That was about two years ago and I still feel like an apprentice.
"I think it's undergoing a bit of a revival – it's a bit of a rebellion against digital, much like the revival of vinyl.
"I think there is a romantic fascination with the process – there's something very tactile about it. A lot of the plates have splotches around the edge which adds to the appeal – people like that traditional feel."
Also featured in the exhibition is Newcastle-based Jack Lowe, a photographer and RNLI enthusiast who is midway through a project to capture all 237 lifeboat stations on glass plate.
Jenny Kinnear, head of museums and collections at Culture Perth and Kinross, said: "We are excited about this innovative exhibition, which takes a local, historic story and brings it right up to date.
"We encourage visitors to see for themselves the story of Magnus Jackson and the impact which the wet plate collodion technique has had on today's photographers and artists."
The Magnus Jackson Photographer exhibition will run at Perth Museum and Art Gallery until March 3.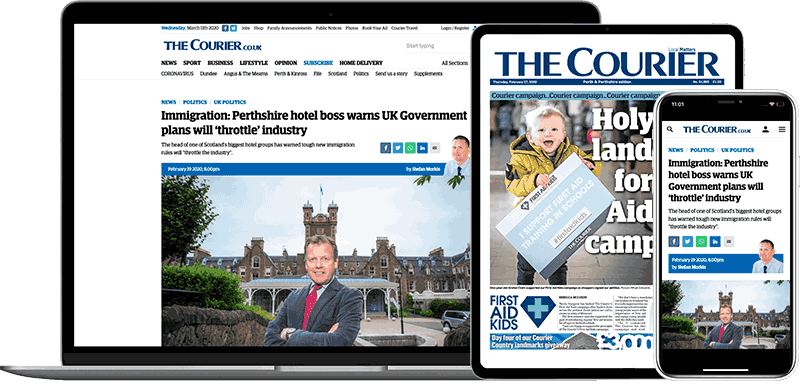 Help support quality local journalism … become a digital subscriber to The Courier
For as little as £5.99 a month you can access all of our content, including Premium articles.
Subscribe