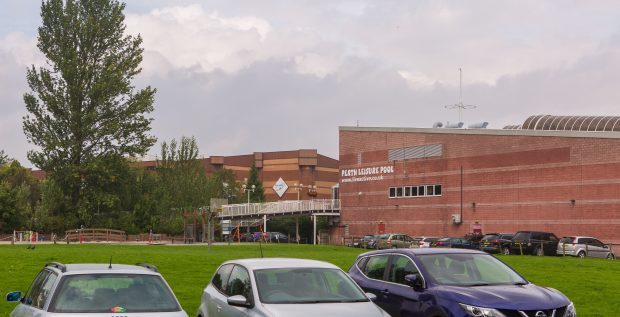 Crippling rates bills could see Tayside and Fife's public leisure centres forced out of business, it has been warned.
The arms-length bodies which run the centres face bills totalling more than £6 million if controversial "swim tax" proposals are introduced.
It is feared councils may be forced to increase prices or even close some sites if the Scottish Government decides to levy rates on leisure businesses, following recommendations in the Barclay Report.
Facilities such as Dundee's flagship Olympia Leisure Centre could face a business rates bill of £368,100, while arms-length operator, Live Active Leisure (LAL) could have to pay £245,245 for Perth Leisure Pool.
In Fife, the Michael Woods Sports and Leisure Centre in Glenrothes could face a rates bill of £329,400, with the Forfar Community Campus is in line for a £313,200 bill.
The total rates bills for leisure sites in Perth and Kinross would be £2,169,035; £1,360,372 for Dundee; £1,496,475 for Fife and £1,023,300 for Angus.
The Barclay Report was commissioned by the Scottish Government in March last year and headed up by Ken Barclay, former head of Scottish operations for Royal Bank of Scotland. Derek McKay, Scotland's Finance Secretary, welcomed the report and said the Scottish Government would "respond swiftly" to its recommendations.
However, Murdo Fraser, Scottish Conservative MSP for Mid Scotland and Fife, has dubbed the proposal the "swim tax" and slammed Mr McKay for not consulting leisure organisations about the proposal.
A decision on whether the Scottish Government will roll out the proposals is expected to be announced in December.
Jim Moyes, LAL's chief executive, said the proposed move would have a detrimental impact on their services.
"I am concerned about key recommendations within the Barclay Report and the inexplicable failure to engage in any consultations during the review," he said.
"LAL is working collaboratively with similar organisations through Sporta Scotland to ensure that, prior to reaching final decisions, Government officials and Ministers have a heightened awareness of the potential, and surely unintended, consequential impact on highly valued local venues and services."
He continued: "A move like this would fly in the face of national and local priorities such as tackling obesity, type 2 diabetes, cardiac disease, social isolation and poor mental health."
Mr Fraser added: "Imposing huge rates bills on organisations that provide community sports facilities is completely counterproductive, and would undoubtedly result in pared-back services or closed facilities. This isn't the way to encourage more people to lead healthy and active lifestyles.
"I have called on Mr McKay to meet with Live Active Leisure to fully understand the catastrophic impact that dropping rates relief would have on services. It's time to axe the 'swim tax.'"
Kirsty Hunter, chief executive of Angus Alive leisure trust said: "Angus Alive is a member of Sporta Scotland, and Sporta Scotland in partnership with VOCAL Scotland has provided information on behalf of all members to the Cabinet Secretary in response to the Barclay review recommendation."
Eileen Rowand, Fife Council's executive director of finance and corporate services, commented: "Local authorities await an indication from the Scottish Government on whether or not they plan to implement this recommendation so it would be speculative for us to comment at this stage."
A Scottish Government spokesperson said: "The Scottish Government is engaging further on the recommendation to levy business rates on arm's-length external organisations and will confirm the outcome later this year. The biggest threat to Scotland's public services, including leisure facilities, is continued UK Government austerity."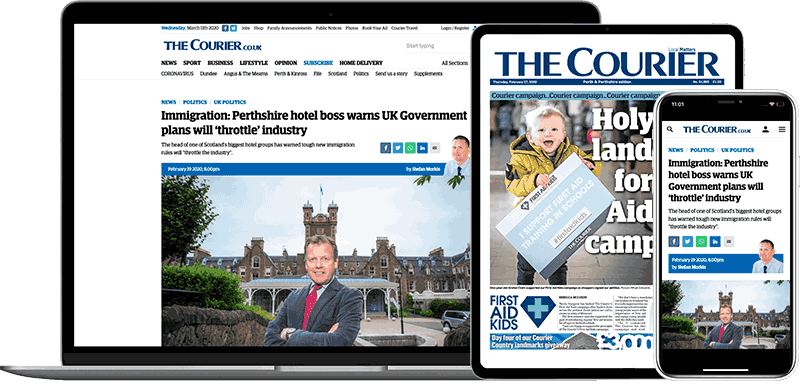 Help support quality local journalism … become a digital subscriber to The Courier
For as little as £5.99 a month you can access all of our content, including Premium articles.
Subscribe