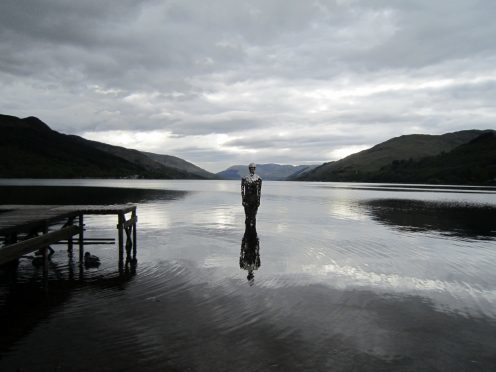 The artist behind one of Scotland's most photographed artworks has held talks with locals about providing a replacement.
Still, which is made from hundreds of tiles and became popularly known as Mirror Man, was installed on Loch Earn at St Fillans in 2014 but was "put into retirement" last month.
The piece belongs to the former owner of the nearby Four Seasons Hotel, Andrew Low, and was removed following the sale of the business.
Artist Rob Mulholland, who gave much of his time for free when creating Still, vowed to replace the statue at the time.
He has now revealed that successful talks have taken place with locals about the proposal.
He said: "I had an informal meeting with residents of St Fillans over the weekend including Richard Graham from the community council.  (It was a) very positive outcome and they really want a sculpture.
"I feel my only option to respond to the community and public interest is to create a new version of Still for installation next year.
"I am looking at several possibilities for funding, including crowd funding and commercial sponsorship," he added.
"I have quite a lot of work planned for next year, including a project in Sri Lanka and several large projects in England, but will find time to make a new sculpture for St Fillans."
Still became an iconic Scottish artwork during its stay on the loch, with some comparing it to Anthony Gormley's Angel of the North or the Little Mermaid statue in Copenhagen.
The statue's removal provoked outrage and the new owners of the Four Seasons Hotel were forced to point out that the decision was out of their hands.
They said: "Unfortunately Still does not belong to the hotel, the community or the council.
"His owner has decided it is time he leaves his place watching over the loch and move on.
"We do not have a say in this and we are saddened by his loss."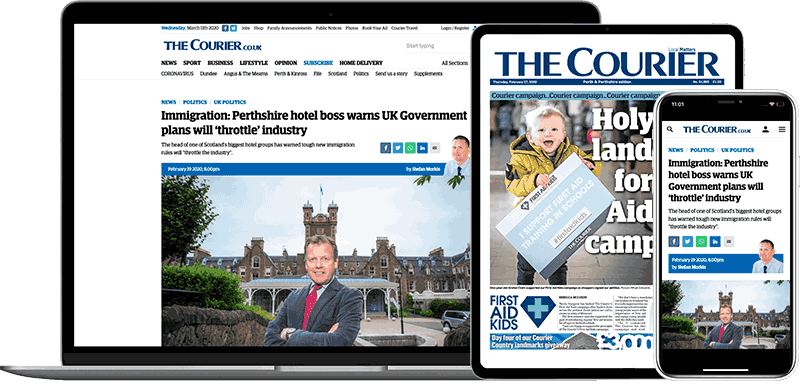 Help support quality local journalism … become a digital subscriber to The Courier
For as little as £5.99 a month you can access all of our content, including Premium articles.
Subscribe