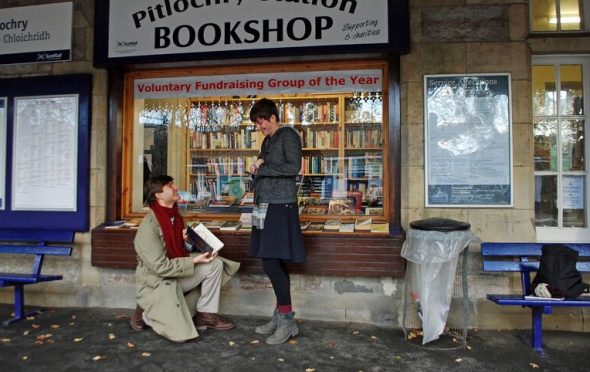 A chance meeting on a Perthshire railway platform 40 years ago blossomed into romance and marriage for an American couple.
And now that same station holds a similar romantic significance for their daughter after her boyfriend popped the question on a visit to the venue.
Teddy Warren, an actor from Wisconsin, chose Pitlochry Station Bookshop to propose to his girlfriend, Hadley McPherson, who accepted in a heartbeat.
The Perthshire town was already  dear to the heart of medical student,  Hadley, who lives near Dallas, Texas, on the ranch run by her parents Ingrid and Patrick.
Mr and Mrs McPherson first met at the station in the late 1970s when they were students, both independently backpacking around Europe.
Ingrid, who was from Germany, missed her train at Pitlochry and found herself stranded on the platform.
While she was sitting out the three-hour wait for the next train, Patrick, a young American, arrived and struck up a conversation.
When the train arrived, an unknown fellow passenger turned to Patrick and suggested: "Why don't you just stay with the lass?".
The advice was accepted and the rest is history.
When it came to popping the question, Teddy decided to add to the family's Pitlochry love story and again enlisted a Scottish Cupid to help him make his dream come true.
Bobbie McGraw, manager of Pitlochry Station Bookshop, said: "Teddy contacted me last month and we were delighted to join the conspiracy.
"They are a lovely couple and we wish them all happiness for the future."
Teddy wrote a proposal speech for the occasion and read it from a copy of his favourite novel, Treasure Island.
Hadley had been completely in the dark but was thrilled by the surprise.
"I did not know what was happening, it took some moments to sink in." she said.
"Now that I have an engagement ring, I know why he was so keen for me to paint my nails last night."
The proposal is the latest chapter in the bookshop's growing legend. It has raised £226,000 for charity since it was established in 2006 and famous visitors have included Michael Portillo and A.N. Wilson who both used the setting in television programmes they were making.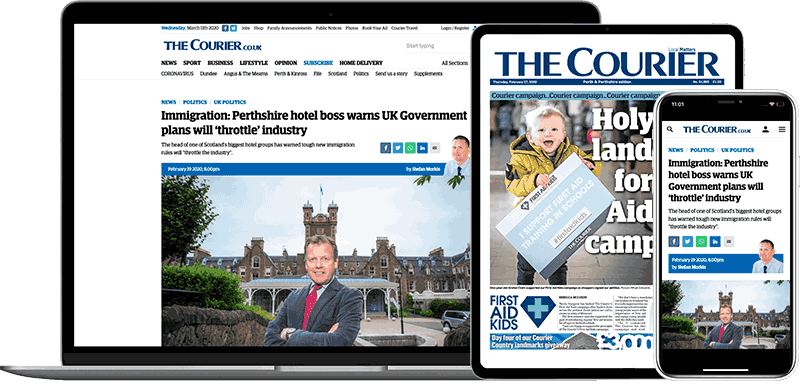 Help support quality local journalism … become a digital subscriber to The Courier
For as little as £5.99 a month you can access all of our content, including Premium articles.
Subscribe