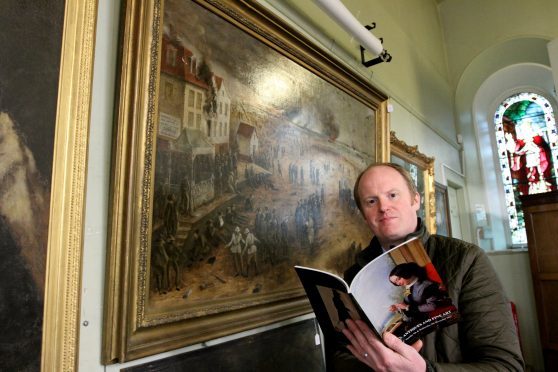 An epic picture depicting the mass evacuation of British forces from the beaches of Dunkirk – and painted by a man who was actually there – is to be auctioned in Perth.
The artist John Spencer Churchill was the nephew of the wartime Prime Minister Sir Winston Churchill and was able to give an eye witness account of the dramatic events of May 29, 1940.
Auctioneer Nick Burns said it was a remarkable piece of history.
"It is well painted and there is lots of detail by an artist who saw the destruction and the plight of his comrades," he said.
The scene, looking towards Dunkirk from Bray Dunes, shows the British Expeditionary Force being evacuated. In the distance is a blazing paddle-steamer, while above a German Stuka can be seen dive-bombing the beach.
In the foreground is the bandstand from which General Alexander, commander of the First Corps at Dunkirk, addressed the troops and a squadron of French cavalry proceeding along the beaches to Dunkirk town.
The artist sketched images on odd scraps of paper including toilet paper during the mayhem.
On his return to Britain he was asked by General Alexander to make a direct approach to Sir Winston to plead for more aircraft to be sent to France.
"I saw Winston in his bedroom in London," recounted Spencer Churchill.
"He was dressed in a bathrobe. I made the request but he refused.
"Air Chief Marshal Dowding said he wanted the planes for the Battle of Britain.
"As we know now, he was right, I suppose, but they were desperately needed to cover the retreat from beaches.
"I shall never forget it, it was really terrifying."
The painting will be sold on Tuesday December 5, the first day of a two-day sale at Lindsay Burns and Company, King Street, Perth. It has a pre-sale estimate of £800 to £1,200 but Nick Burns says the picture which has come from a local seller could well make more in light of the level of interest being shown in it.
The sale which also includes clocks, silver, wine, whisky and ceramics can be viewed today from 9am to 2pm, tomorrow from 1pm to 3pm and on Monday from 9am to 5pm.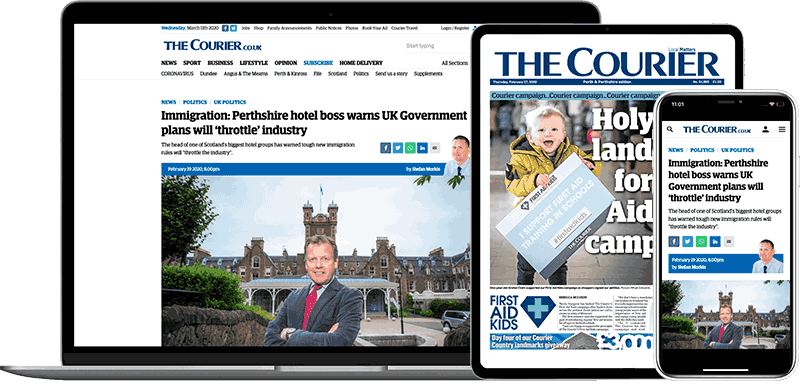 Help support quality local journalism … become a digital subscriber to The Courier
For as little as £5.99 a month you can access all of our content, including Premium articles.
Subscribe