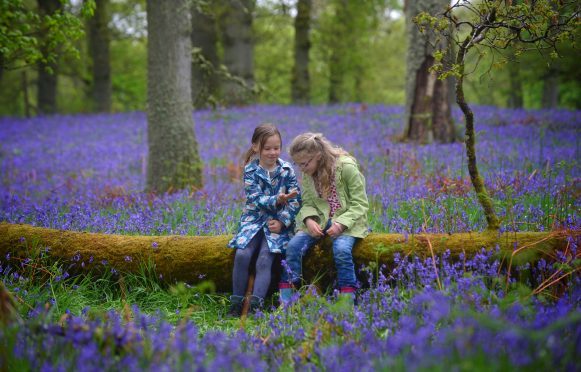 A spectacular bluebell wood said to have given shelter to William Wallace and his army is being re-branded by its new owners.
The Woodland Trust took over the popular Ballathie woodland in Perthshire earlier this summer, thanks to a generous legacy from a long-time supporter.
The conservation charity, which manages 60 sites covering almost 25,000 acres of Scotland, plans to enhance the woods with native trees — as it would have looked in Wallace's day — and reforest adjacent grassland which was cleared of trees in the 1940s and '50s.
Wallace and his troops hid in the woods after they attacked the English garrison at nearby Kinclaven Castle and burned the fortress following a siege in 1297.
Now the Woodland Trust has announced it is changing the name of the 200-acre site to Kinclaven Bluebell Wood.
The rebrand comes as charity bosses prepare to put their new management plan to public consultation.
Site manager Jill Aitken said: "When we held a drop-in session for the local community soon after the purchase there was a lot of debate over the name.
"It is often the case that the names people use in a local area don't always match up to what appears on official maps. There were differing views on what it should be called, but based on what locals have told us we are going to use Kinclaven Bluebell Wood from now on."
The trust plans to repair fencing around an area of oakland, to keep out deer so that young trees can naturally regenerate.
Invasive non-native species such as Rhododendron ponticum and Himalayan balsam will be removed.
A car park on part of the open grassland is also proposed.
Ms Aitken said: "We have now drawn up some detailed proposals on managing the wood, and we want to get the input of everyone who uses and values this special place."
A talk and guided tour of the woodland will be held on Sunday, December 10 from 10.15am to 12.30pm.
Responses to the management plan, which can be viewed at the Woodland Trust's website, should be put forward by Monday, January 8.
The site comprises a 125 acre ancient
oakwood called NorthWood, where it is
thought Wallace hid, and 79 acres of grassland known locally as Court Hill.
Some 30,000 native trees will be planted on the grassland patch, creating a stronger and more resilient landscape by linking and 
buffering the existing ancient woodland.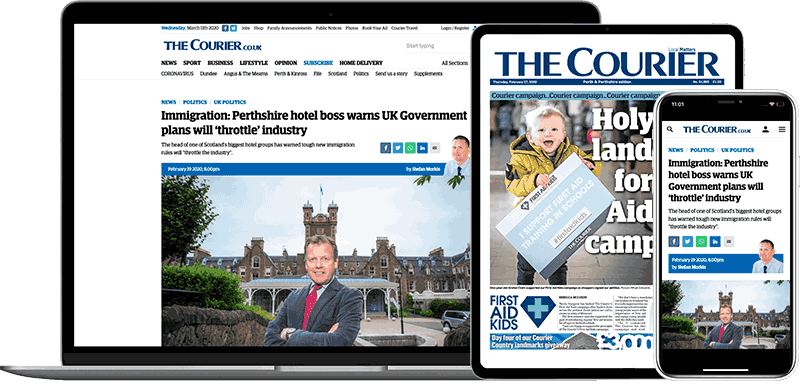 Help support quality local journalism … become a digital subscriber to The Courier
For as little as £5.99 a month you can access all of our content, including Premium articles.
Subscribe