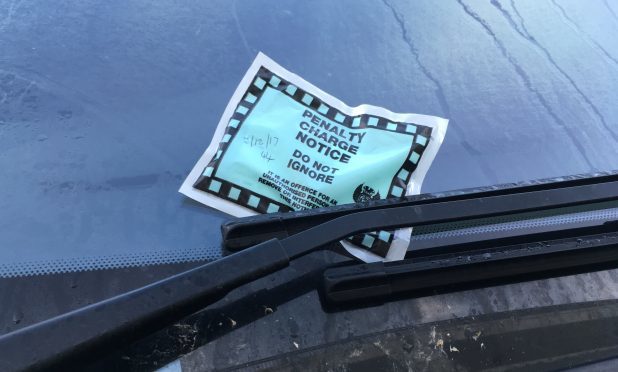 Scores of shoppers were caught out on the first weekend of a pioneering free parking initiative.
Perth and Kinross Council launched a new campaign to lure more people into local stores in the run-up to Christmas.
For the first time, local authority bosses offered people the chance to park without charge at all council-run car parks, all-day Saturday.
Traders have said the weekend was particularly busy, suggesting the scheme could be a success.
But the council has been slammed for not making it clear where people can and cannot park, after many visitors were slapped with penalty notices for leaving their cars at the wrong sites.
The local authority told one shopper on social media they should not have parked in bays at Blackfriars Wynd because it was "not a car park".
Several vehicles were ticketed at the site, as well as at Black Watch Gardens, which the council later clarified were actually sites not included in the deal.
Others have received tickets for using on-street bays and at privately-run sites.
Marcin Gawalski, who visited Perth for a cinema screening on Saturday, received a ticket for parking at Blackfriars Wynd, near Perth Concert Hall.
"I had no idea this was on-street," he said. "It looks like an off-street car park.
"I did try to put money into the machine when I arrived, but the coins just came straight back out. I thought that meant it was because it was free. Nobody else around me had tickets on display."
Mr Gawalski, from Murthly, said he will appeal against the fine. "The council needed to make this clearer before going ahead with this."
Other motorists said they were confused by the fact free sites had no signage to that effect and bought tickets to be on the safe side.
Dawn Fuge, who co-chairs the Perth Traders Association, said: "We were certainly very, very busy on Saturday.
"I'm sure over the coming days, once we start getting feedback, we will get a clearer picture of how this has been working."
The move, which will continue each Saturday throughout December, will cost the council around £25,000.
It is an expansion of the "free after 2pm" festive parking campaign which has been running in the city since 2013.
However, there is no evidence that the previous initiative actually worked, with shopkeepers saying they never saw any boost in trade.
The local authority has issued a list of car parks participating in the scheme. As well as 16 in Perth, the James Square car park in Crieff is also eligible.
No one at the council would comment on the launch of the campaign, which continues this weekend.
---
---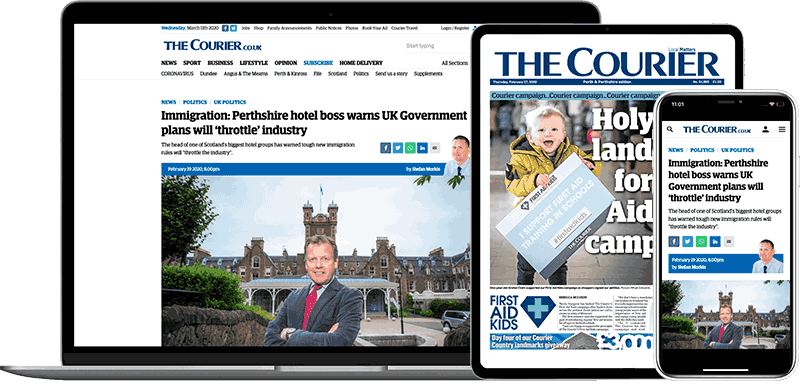 Help support quality local journalism … become a digital subscriber to The Courier
For as little as £5.99 a month you can access all of our content, including Premium articles.
Subscribe