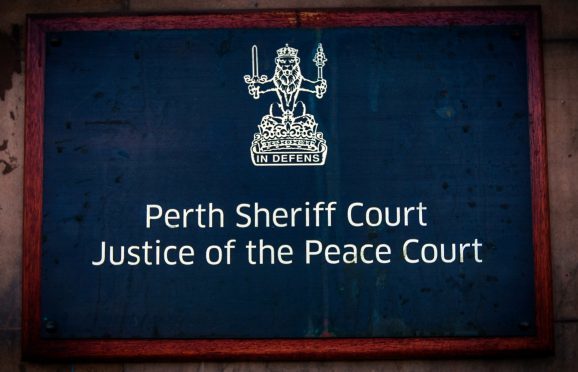 Police officers were stationed on streets throughout Perth's Craigie area in an effort to track down a drink driving pensioner.
They knew how incapable Allan Barden was of driving safely as he'd brought himself to their attention less than 40 minutes earlier.
The 78-year-old had dialled 999 to beg for a lift to a relative's house after getting into difficulties while under the influence of alcohol.
Officers were tasked to track him down and deliver him safely into the arms of his family in the early hours of a Monday morning.
Within minutes, however, the force had received calls to say he had climbed behind the wheel of a car and had driven off into the night.
Numerous police units were dispatched to intercept him, fearing that he presented a significant danger to himself and other road users.
Vehicles were stationed on a number of possible routes. Within five minutes he had been spotted travelling along Gleneagles Road, towards its junction with Glengarry Road.
He was intercepted and failed a roadside breath test. On being arrested, he said cryptically "I did what was necessary".
Checks with the owner of the car – his partner – confirmed while he was insured to drive the vehicle, he did not have her permission to use it that evening.
At Perth sheriff Court, Depute Fiscal Bill Kermode said: "Police officers in Perth were first called to trace the accused at around 1.50am as he had called requesting assistance to get home.
"He appeared to be under the influence of alcohol as his speech was slurred. The officers spoke to Mr Barden's partner and she supplied information that helped them to trace him and he was then helped and left in the care of a relative.
"Unfortunately by 2.30pm, Police Scotland was receiving calls to say that the accused had driven off from the relative's house in a vehicle. Several police units were dispatched, knowing that he was heavily under the influence of alcohol."
Barden, of Glentilt Terrace in Perth, subsequently admitted driving a car with excess alcohol (69 mics) on Gleneagles Road in Perth on September 4.
The legal limit is 22 mics.
Sheriff Lindsay Foulis fined Barden £900 and disqualified him from driving for 33 months.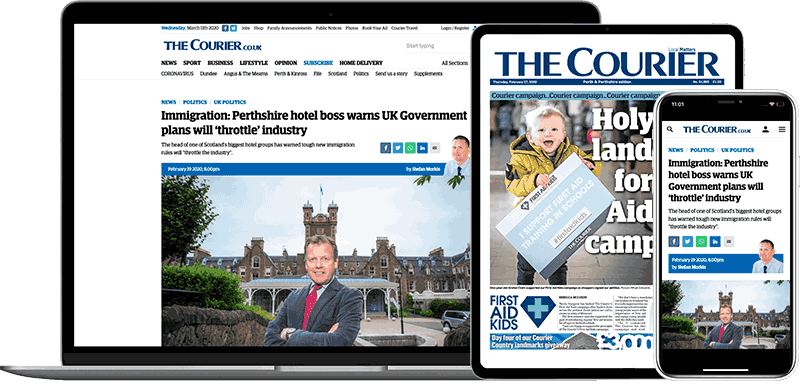 Help support quality local journalism … become a digital subscriber to The Courier
For as little as £5.99 a month you can access all of our content, including Premium articles.
Subscribe