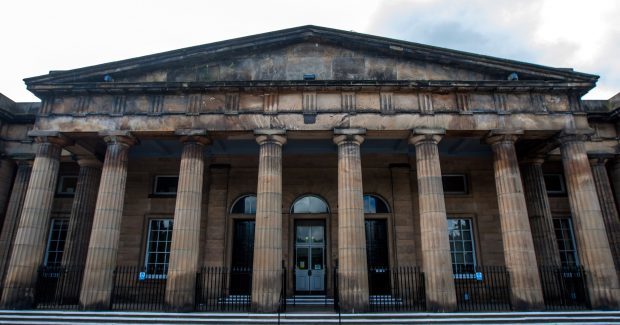 A drink driver banned from the road in the Republic of Ireland for the next 33 years has been free to continue driving — and rack-up offences — in Scotland.
Adam Kelly was given an"eye-watering" 40-year disqualification in 2010 following a drunken hit-and-run that saw him flee the Garda.
Now living in Scotland after taking-up work firstly at the Gleneagles Hotel and now as a labourer in an Auchterarder factory, he has committed a succession of additional driving crimes.
In a matter of a week, he has been sentenced to 18 months' worth of bans, after pleading guilty to four charges, including another offence of drink driving.
As Kelly appeared at Perth Sheriff Court, an unimpressed sheriff said it was clear he had "a cavalier attitude" to driving legally as he pledged to punish him to the limit of his capabilities.
The 28-year-old, of High Street in Auchterarder, admitted driving a car without insurance on the town's High Street and Orchil Road on November 30 this year.
At an appearance a week earlier, he had pleaded guilty to driving on Orchil Road on December 14 last year without insurance, without a licence and with excess alcohol (73 mics).
The legal limit is just 22 mics.
The court heard Kelly's 40-year ban in the Republic of Ireland (ROI) related to drink driving, a hit and run and failing to stop for the Garda on July 28, 2010.
Solicitor Billy Somerville said: "Mr Kelly had clearly been in Ireland but he had come to Scotland for work.
"He had been banned in the Republic of Ireland for 40 years. Clearly they take such matters very seriously there.
"There has been a change in the law and that means the ban is not enforced in Scotland.
"Upon his arrival in the country it is obvious he did not give any consideration to securing insurance.
"In the case of the November charge it was not his car that he was driving."
Mr Somerville added: "He is working, having secured a job as a manual labourer at a factory in Auchterarder, and he intends to stay in the country."
While changes in the law mean the ROI ban cannot be enforced in Scotland, Sheriff James MacDonald said he could "take it into consideration".
He told Kelly: "You have an unenviable record for road traffic offences whether here or abroad. A 40 year driving ban is an eye-watering disposal.
"You have repeatedly displayed a wholly cavalier attitude to the requirement to have insurance and indeed the legality of driving and I will reflect that in your sentence."
He fined Kelly £400 and disqualified him from driving for a year.
During his appearance days earlier, Kelly was fined £800 and banned from the road for 18 months.
His criminal record also contains ROI convictions for intoxication in a public place and drugs offences.