Developers are making a third bid to push ahead with controversial plans to build three blocks of flats at a Perth housing estate.
Construction firm GS Brown wants to transform an acre of vacant land off Allison Crescent, which lies a stone's throw from McDiarmid Park.
The company scrapped two previous plans for flats at the site after a backlash from local residents.
The original proposal featured 27 flats, with the initial revised plan reducing the number to 26. The new plans remove a "service strip" and improve access to the site.
The original plans faced fierce opposition, with locals concerned at the increased traffic likely to be generated by the flats' 50 parking space.
Others were worried the new blocks would overshadow their homes and rob them of their privacy.
GS Brown said it was building the flats with the aim of helping first-time buyers get on the property ladder.
A spokeswoman said: "After further consultations with Perth and Kinross council's planning department our proposal has been amended to reflect those discussions.
"We still believe that this proposal is a positive response to the current housing market conditions and, with the price levels that will be set, offers local first time buyers and individuals that qualify for the Help to Buy Scheme the opportunity to purchase their own homes."
The plans, which were submitted to Perth and Kinross Council this week, have already begun to attract objections.
In her letter to officials, resident Wendy Banks said the flats would overshadow existing properties.
She said: "The currently available plans do not give any clear details of the exact height of the planned flats in relation to the surrounding properties, both in Allison Crescent and Pullar Terrace.
"The proposed flats will tower over existing buildings and block out so much light for surrounding properties as well as making the area feel very enclosed.
"If flats are built on the site it will not be in keeping with all the other buildings in the immediate surrounding area, which are all two-storey at most," she added.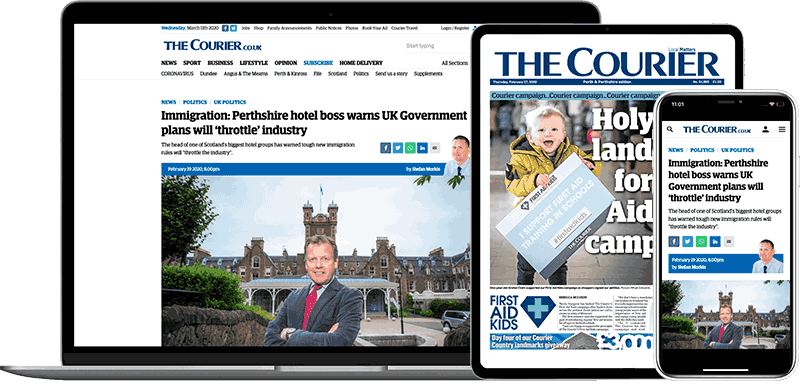 Help support quality local journalism … become a digital subscriber to The Courier
For as little as £5.99 a month you can access all of our content, including Premium articles.
Subscribe