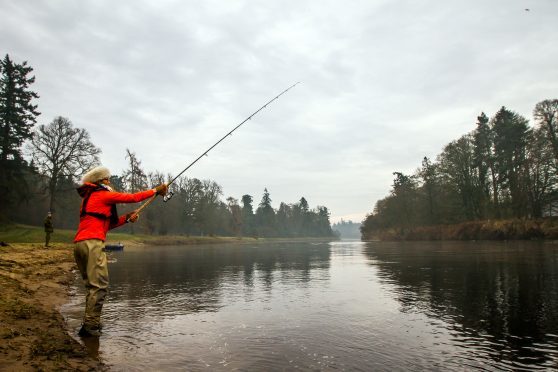 An invasive salmon species which poses a threat to native fish is feared to have spawned in the Tay.
An increasing number of pink salmon have been caught on the river, with at least four beats affected. A dead fish was also found in Pitlochry.
The species — also known as humpback salmon — poses a threat to the native Atlantic salmon, which is worth millions to the Scottish economy.
In 2011 the Association of Salmon Fishery Boards (ASFB) issued a nationwide "kill on sight" policy for the species.
The Tay catches were revealed in a report by the Tay District Salmon Fisheries Board into river conditions for the 2017 season.
It said: "Since pink salmon were first introduced into some western Russian rivers several decades ago, they have occasionally turned up in Scottish fisheries.
"However, many more turned up in the summer of 2017 in Scotland and other countries, notably Norway.
"Several were caught on the Tay, including at Almondmouth, Taymount, Cargill and Dalmarnock.
"A dead specimen thought perhaps to be a kelt was found near Pitlochry Dam and reported to Marine Scotland Science.
"In some other rivers pink salmon were observed to spawn in late summer, but around this time the Tay rose making it difficult to observe any spawning, but it would probably be safe to assume that some must have.
"It is not yet clear why these fish have appeared in such numbers this year."
The pink salmon is smaller than the Atlantic salmon but has proved successful at spreading around the globe, also colonising rivers in Canada.
The male fish have a distinctive hump near their dorsal fin when they are sexually mature, as well as a pronounced curve of their jaw.
All sightings of pink salmon must be reported to the Scottish Government agency Marine Scotland.
Although the fish spawn at different times to native salon, its feared that they could potentially compete for resources.
Around 6,000 jobs depend on the salmon industry, with exports alone worth in excess of £300 million.