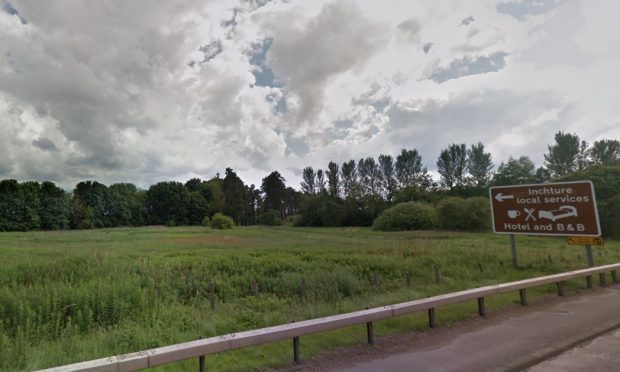 A controversial Carse of Gowrie housing plan has been scaled back after complaints about over-development.
Plans were lodged earlier this year for 74 houses on open fields near Inchture.
The scheme came up against opposition from locals, who pointed out the 10-acre site, near Moncur Farm, had been zoned for just 14 homes in Perth and Kinross Council's adopted masterplan.
The planning application was withdrawn by developers Hadden Construction in September.
Now the company has returned following a rethink, with fresh plans for 66 houses.
It comes as the council begins a review of its Local Development Plan (LDP) which, if approved, will see the number of homes deemed suitable for the site soar to around 80.
Local Labour councillor Alisdair Bailey, who opposed the original proposal, said: "This one was bound to come back. I'm pleased to see a new playpark has been added and that my concerns about the acoustic fence have been addressed.
"I'm still concerned about the number of houses, but looking at the bigger picture, our draft LDP doesn't allocate any additional land for housing in the Carse area over the next 10 years."
In a statement submitted to planners, a spokesman for architects Oliver and Robb said: "The initial design proposals have evolved through discussions with the client, planning department and housing services.
"The physical limitations within and around the site have also had an impact upon the development of the site. The overall layout takes a more organic form, designed around public open spaces."
He added: "In conclusion, the proposed development will provide 66 private and affordable housing units, suitable for young professionals, families and the elderly.
"The development will be an extension of the existing settlement, taking strong influences and inspiration from the surrounding built forms and local material palette."
The site is currently used as an informal open space and is bounded to the north by the A90 Dundee to Perth dual carriageway, with a potato packing plant immediately to the south and Inchture Primary School playing fields to the west.
The initial proposal met with a barrage of complaints from locals, who claimed it would have an adverse impact on village life and that local services would struggle to cope with the influx of new people and traffic.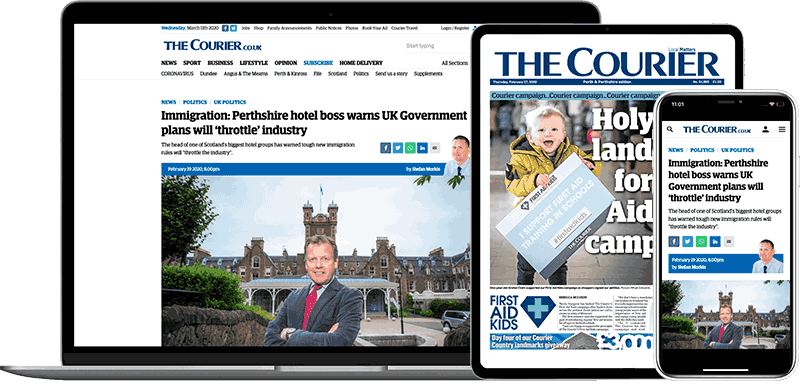 Help support quality local journalism … become a digital subscriber to The Courier
For as little as £5.99 a month you can access all of our content, including Premium articles.
Subscribe