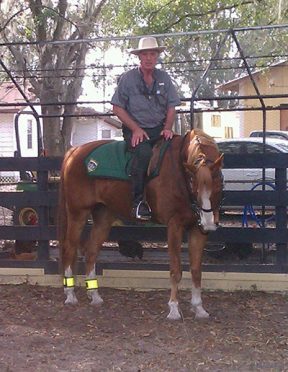 In an adventurous career that has taken him from walking the beat as a Dundee policeman to serving in Vietnam with the marines, Tek Marciniak has never been adverse to taking risks.
Now Blairgowrie native who went to Lawside Academy in Dundee has taken on a new challenge in one of the more remote corners of Perthshire.
Former private detectiveMr Marciniak, 72, is the new owner of the Kirkmichael Hotel which he has just reopened, much to the delight of the local community.
"I decided I wanted to return home, I have family in Pitlochry and Blairgowrie," explained Mr Marciniak who emigrated to the USA in 1966.
After looking around Mr Marciniack, who will split his time between Scotland and Florida, bought "an apartment with a hotel attached".
"Kirkmichael is small and the pub is the heart and pulse of the village," he said.
"I have had a really warm welcome since the hotel reopened."
Mr Marciniak has installed Marianne Frew, who recently served on the staff of the hospitality department at Perth College UHI, as manager.
He wants to make the Victorian coaching inn central to the community, catering for anglers, hill walkers, cyclists and outdoor enthusiasts with a welcoming open fire in the pub.
Mr Marciniak sees the hotel hosting various community ventures from book clubs to language classes and it features an art gallery and tea room with a rotating exhibition of the works of local and nationally-known artists.
The hotel proved its worth as a local venue when the ceiling in the Church of Scotland collapsed prior to their  Christmas carols so the event was quickly relocated to the art gallery and tea room.
In a varied career that has also seen him running a sailing school, serving as a mounted police instructor and even as a homicide detective, Mr Marciniak is taking his latest venture in his stride though is enjoying some last Florida sun before returning to Perthshire.
After a life of adventure he has fulfilled his dream of returning to Scotland to spend his retirement and will have more than a few tales for the regulars.