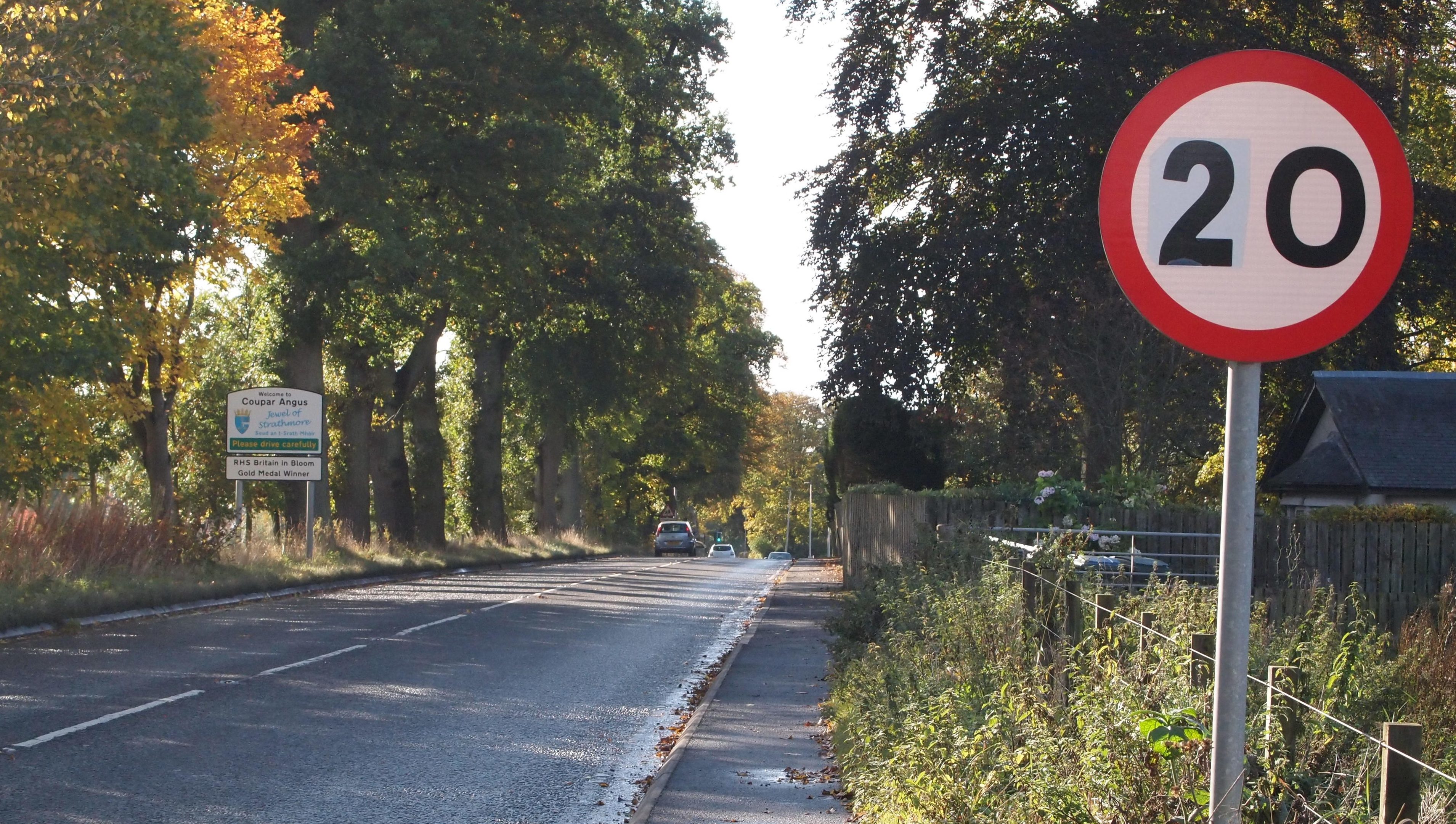 Blanket 20mph zones could be rolled out across Perth and Kinross as part of a radical road safety shake-up.
Council chiefs are relaxing regulations to make it easier for communities to qualify for go-slow streets.
The review was revealed to community councillors at Coupar Angus, where locals have been campaigning for tighter speed restrictions and other measures since two-year-old Harlow Edwards was knocked down and killed on the edge of town in October 2016.
The current 20mph policy was adopted by the then-SNP administration almost exactly a year ago. At the time, bosses rejected calls for a review by Liberal Democrat councillors who described it as "piece-meal" and ineffective.
The local authority considers a number of factors – road classification, traffic volumes, vehicle speeds, collision and casualty history, as well as layout and environment – before deciding whether an area qualifies for a compulsory 20mph limit.
Full details of the more flexible policy will be announced in the coming weeks. A consultation on future speed limits is expected to get under way in Coupar Angus in the new year.
Community council chairwoman Wendy McCombes said: "I feel this is a real victory for people power.
"Of course, Coupar Angus can't take full credit for this, but this is something we have been campaigning for and it looks like the council is listening.
"This feels like a huge step forward for Perth and Kinross and I'm sure it will be welcomed by communities across the region."
Among those who campaigned at Coupar Angus were Harlow's parents Steven and Sara Edwards.
Michael Gallagher, who fought alongside the couple for a range of measures on Forfar Road, said he welcomed the move, but urged the council to adopt a scheme similar to one introduced in Fife, placing 20mph limits in all residential streets.
"While I support the idea of giving communities real decision-making powers, some things need to be uniform," he said. "It would be chaos if every town had different speed limits."
Liberal Democrat councillors Willie Robertson and Lewis Simpson's call for a policy review was rejected in December 2016.
They identified 16 communities across the region which would benefit from extra protection.
Mr Robertson said: "It was really frustrating because the previous policy was so restrictive.
"People want to be able to let their kids play outside and know they are safe, so it is really good that the new administration is now taking this forward."
He said: "In the Kinross area, we have areas like Drum and Crook of Devon which I think should automatically qualify for a 20mph limit.
"But I would warn against a system like the one in Edinburgh, where they have a city-wide 20mph limit. I believe that would just make drivers complacent."
A council spokesman said: "The strategy was approved by the council's enterprise and infrastructure committee in November 2016 and takes in to account a number of factors which include: accident data, existing vehicle speeds, composition of road users, function of the route, road environment and local community views.
"We have been looking closely at the impact of this strategy and reviewing this across the whole of the Perth and Kinross area."