New Year revellers are being offered the chance to slide into 2018 with an unusual twist on the Loony Dook.
Taymouth Marina in Kenmore has set up a loch slide, which will plunge hardy souls into the freezing waters of Loch Tay.
General manager Angus Mackay said: "What better way to celebrate the start of 2018 and to help battle the sore heads than by sliding into Loch Tay?
"The option of sweating out the toxins first in the sauna and then taking on the slide is, of course, one that everyone can also take if they wish.
"Afterwards, all participants can enjoy a complimentary bowl of goulash and a warm cider around the crackling open fire."
The firm is running three time slots on January 1. For more information phone 01887 830216.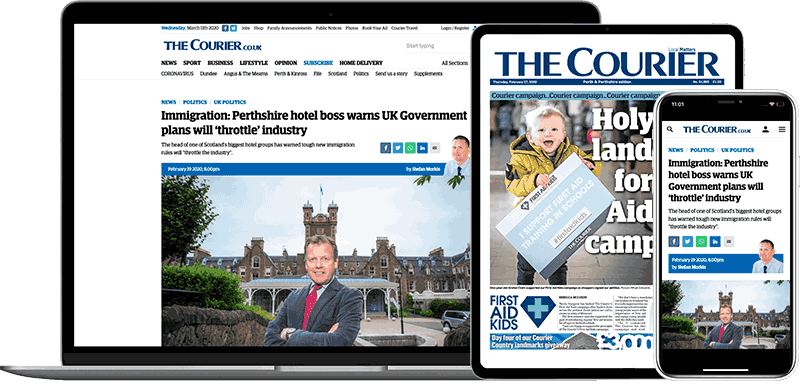 Help support quality local journalism … become a digital subscriber to The Courier
For as little as £5.99 a month you can access all of our content, including Premium articles.
Subscribe