To many, they are the scourge of the Christmas dinner, a necessary evil amongst the turkey and roast potatoes.
Brussels sprouts have, for decades, been the most controversial ingredient on the traditional festive menu.
But a Perthshire chip shop boss believes he may have a new way of preparing the little green balls of joy/misery, which might make them more appealing.
The award-winning Dunkeld Fish Bar is serving up deep fried sprouts for Christmas – and they're going down a treat.
Manager Barry Morrison said: "This all started when we got an order for fish suppers from the local GP surgery.
"Because it's nearly Christmas, we wanted to do something a bit extra for them, something festive.
"We had the idea of putting some brussels sprouts into the fryer to see what happened. I think they turned out really well, better than I expected."
He said: "It was meant to be just a one-off for the doctors' surgery but since then we've had a lot of interest from customers, so I think we're going to have to put them on the menu over Christmas and New Year.
"It seems that people really do want to try them."
Mr Morrison, who is already a fan of the sprout, said the "new and improved" battered variety might convert the haters.
"I think they might surprise some people. They're not as greasy as people might think and all the water and moisture is kept inside.
"With a bit of salt and vinegar on top, they're an ideal side dish."
The sprouts are not the only Christmas item on the Dunkeld Fish Bar's menu.
Staff are also serving up deep-fried mince pies, which raise money for the Fishermen's Mission.
Mr Morrison said: "We take pride in our ability to deep fry anything and in the past we've taken requests from our customers.
"For Burns night, we had a meal with haggis, neeps and tatties – or chips – and that proved really successful."
Mr Morrison said the strangest thing he had ever deep-fried was a strawberry and champagne gateau. "That was a suggestion from one of our customers. It was… different."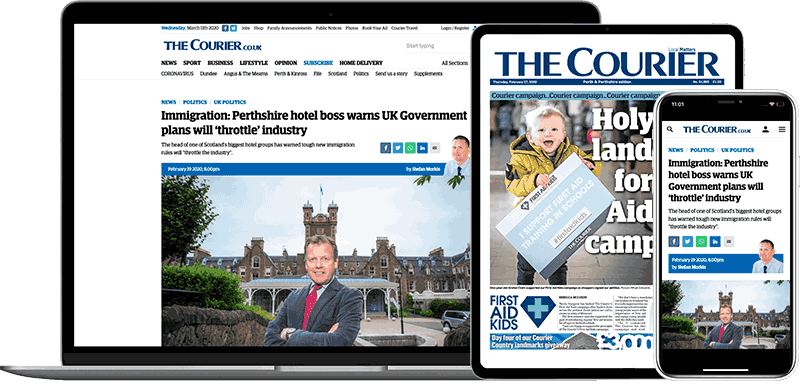 Help support quality local journalism … become a digital subscriber to The Courier
For as little as £5.99 a month you can access all of our content, including Premium articles.
Subscribe