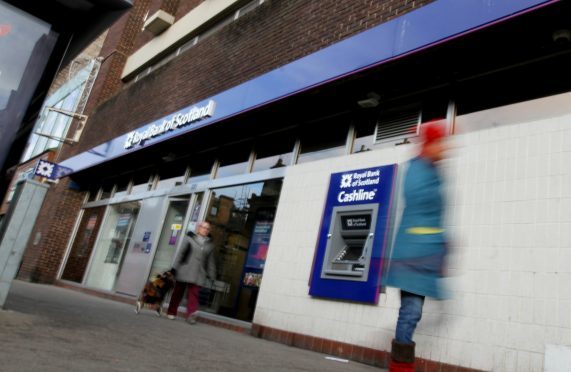 Perth and Kinross Council has threatened to review its contract with the Royal Bank of Scotland after the shock closure of five local branches.
Bank bosses are axing rural services in Comrie, Kinross, Pitlochry and Aberfeldy, as well as an outlet in Perth city centre.
RBS said its decision — part of a mass-closure programme across Scotland, affecting some 160 jobs — was based on a dramatic drop in customer numbers.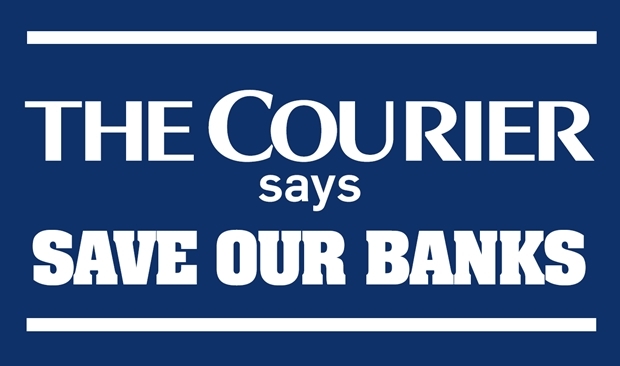 Now Perth and Kinross Council boss Ian Campbell has been asked to write to RBS chiefs urging them to reverse their decision.
And if they refuse, the council will review its banking arrangement with RBS and consider "alternative options".
The local authority agreed a four-year banking contract with RBS in April, following a competitive tendering process.
Independent councillor Xander McDade, who represents the Highland ward, raised a motion at Wednesday's full council meeting urging Mr Campbell to encourage RBS to consider other solutions such as reduced opening hours and shared premises with other banks.
"This is a huge issue for the businesses and the people of my ward," he said.
"A significant amount of people in my ward can't access fast enough broadband for e-mails, let alone internet banking."
An addtion to the motion put forward by SNP councillor Mike Williamson, suggested that the council could part ways with the RBS.
A similar proposal was made by Labour councillors at Dundee City Council.
Mr Williamson said: "All banks are pushing customers to do their banking business online, but not everyone has access to broadband services or can use computers. The steady retreat of banking and other services is in danger of exacerbating the digital divide."
He added: "Businesses will be expected to take on additional insurance and also be faced with the option of travelling long distances or standing outside a mobile bank with large amounts of cash.
"These proposed branch closures are likely to see more vacant retail units in our main streets.
"In the event that RBS fails to reverse its decision to close branches in our communities, this council will instruct its head of finance to review current banking arrangements with RBS and report back with alternative options."
Mr Campbell agreed to write to RBS chairman Philip Hampton, chief executive Ross McEwan,  as well as Chancellor of the Exchequer Philip Hammond.
But he described Mr Williamson's call to consider alternative banking options as "opportunistic".
He said: "As a council, we are always regularly reviewing our banking services and I feel that that is how we should continue."
Mr Campbell has already met with RBS regional manager Paul Dykes and discussed the possibility of introducing mobile banking to affected areas.