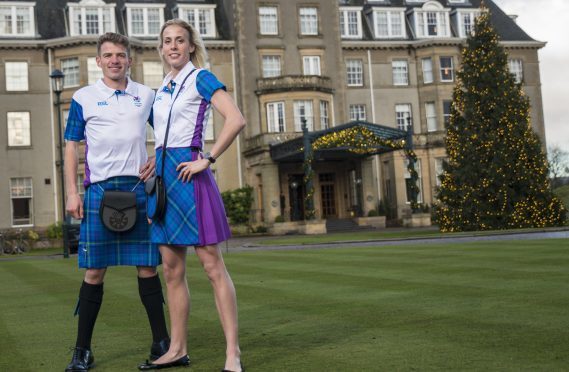 A Perth-based company will help Team Scotland step out in style at the opening ceremony of the Commonwealth Games in Australia next year.
A new parade uniform has been created in a collaboration between bespoke tartan manufacturers House of Edgar and award winning Scottish fashion designer Siobhan Mackenzie.
With Christmas Day set to mark 100 days until the start of the Gold Coast games, the new look was unveiled at Gleneagles Hotel with track and field stars Lynsey Sharp and Andy  Butchart as models.
The 24-year-old designer, Siobhan Mackenzie, who trained with master kiltmaker John Culbert at Glenisla, has ensured the women's outfit has a modern twist.
"Watching Team Scotland walk into the stadium will certainly be a very proud moment in my career," she said.
For Andy Butchart , 26, from Dunblane, who will make his Team Scotland debut in Australia, the modelling job at Gleneagles was in familiar surroundings as he started his career as a personal trainer at the hotel's leisure club.
As the last Commonwealth Games hosts, Scotland will be the first team to walk out into the Opening Ceremony at the Carrara Stadium on April 4 next year.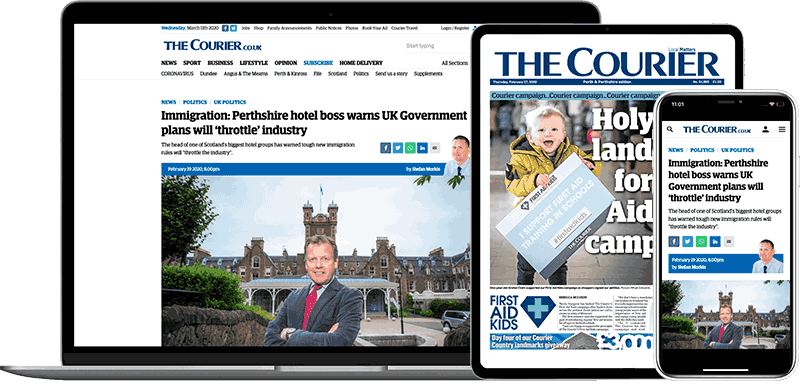 Help support quality local journalism … become a digital subscriber to The Courier
For as little as £5.99 a month you can access all of our content, including Premium articles.
Subscribe