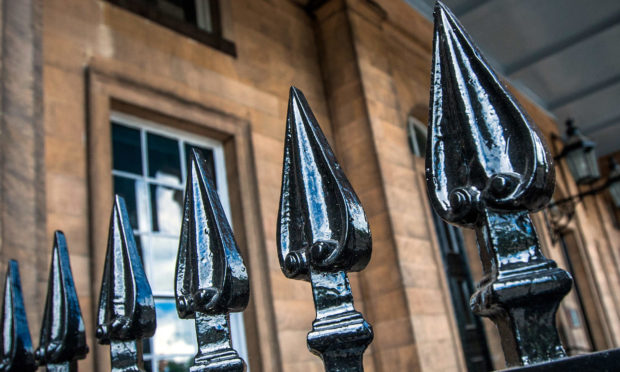 A drunk who carried out an unprovoked night-time attack on a schoolboy at Perth bus station bragged about his capacity for alcohol.
Tomasz Sokolowski boasted "We Polish can drink way more than you Scots" after head-butting the 15-year-old following a day of drinking.
Video footage of the attack and Sokolowski's subsequent arrest were shown in Perth Sheriff Court. He was seen weaving through the bus station before stumbling into the boy, who was sitting on a bench as he waited for a bus.
After an exchange of words, the 40-year-old placed a hand on the boy's shoulder and then head-butted and shoved him against a wall as he rose to his feet.
His victim fled and it eventually took the combined efforts of eight police officers to restrain and handcuff him.
Sokolowski claimed he had struggled so violently out of panic at not being able to see, having had his glasses knocked from his face.
During the struggle with police officers, the court heard the accused had sunk his teeth into one officer's arm.
Sokolowski, of Precinct Street in Coupar Angus, admitted the August 21 assaults.
Solicitor, Louisa Wade said her client was "undoubtedly pretty drunk" and accepted matters had quickly "spiralled out of control" after he "bumped into the young man".
"He did not appreciate how young the complainer was and regrets having assaulted a schoolboy," she said.
"He has not previously seen himself as someone who has a drink problem but sometimes when he does drink he drinks too much. This is a problem waiting to happen again if he does not get help for his issues with alcohol."
Sheriff Lindsay Foulis told Sokolowski: "You have told social workers you deny the assault and deny police assault. Clearly you have failed to show remorse.
"You seem to have been in denial that you did anything wrong. More than that, you make a joke of your alcohol problem, telling social workers 'We Polish can drink way more than you'.
"It seems to be a badge of pride that you can pour more alcohol down your throat than other people.
"From everything I have seen in the CCTV footage and everything I have read and heard it is clear this offence occurred because you had consumed so much alcohol that you were unsteady on your feet and your ability to control yourself and act in a rational manner had long since left the building."
The sheriff told him he was "undoubtedly at the custodial threshold" but imposed a community payback order requiring him to carry out 200 hours of unpaid work.
Sokolowski will also be under the supervision of social workers for a year to help him work through issues such as his alcohol abuse and has been told to pay the police officer he bit £200 compensation.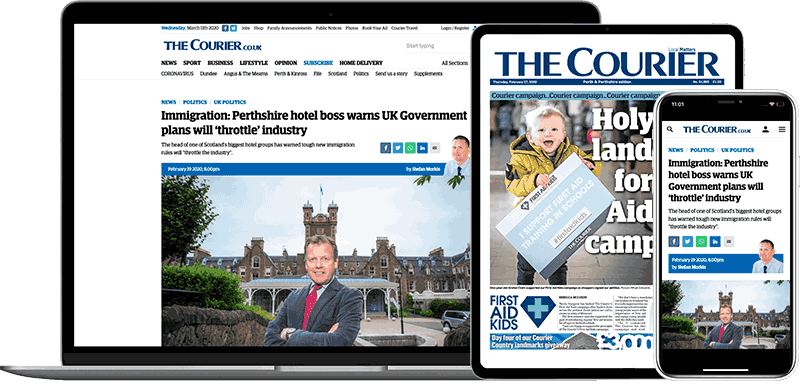 Help support quality local journalism … become a digital subscriber to The Courier
For as little as £5.99 a month you can access all of our content, including Premium articles.
Subscribe