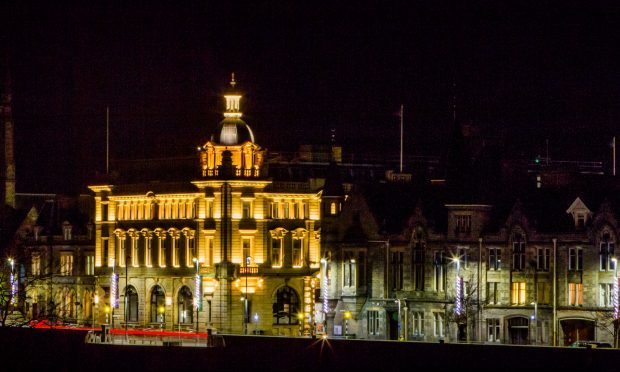 Perth and Kinross Council has issued a stark warning about the future of local services as it prepares for its "most challenging" budget ever.
The local authority has revealed it needs to make savings of nearly £25 million over the next three years.
Council chiefs said they have been hit by a Scottish Government funding cut of nearly 2% — a cash reduction of more than £4.4 million.
A report by Perth and Kinross's chief accountant Scott Walker suggests jobs are in jeopardy, although full details won't be known until the new budget is agreed in February.
Council boss Ian Campbell said: "We are facing the most challenging budget in the 21 years of this council's existence.
"We have already taken around £65 million in savings over the past five years. The cumulative impact of this, combined with rising demand for services, gives the council a financial challenge on a scale we have not seen before. We are in a time of exceptional uncertainty."
He continued: "We are already a very lean council. Savings which could be made which would impact least on front line services, staff and the local economy have already been taken."
Mr Campbell pledged to "do all we can" to preserve services which are most valued.
Depute leader, Tory councillor Murray Lyle added: "This report highlights a significant reduction in funds for Perth and Kinross Council over the next few years and beyond. The public should be in absolutely no doubt that this funding cut will have a detrimental impact on services provided by this council."
Councillor Dave Doogan, the local SNP group leader said: "It's true that this settlement will provide challenges to this council's ability to deliver services.
"That is because we are entering yet another year of UK austerity. I'm not going to take any lessons on fiscal responsibility from the Tories.
"The Tories got into power in the UK in 2010 with a gross national debt of £750 billion and in seven years, they've added another £1bn to that. They cannot take the high ground here."
The council's mid-range budget forecast has predicted cuts of around £5m for education and children's services, and £2.8m for health and social care, over the next five years.
Mr Walker said: "The exact number of employees who will be affected by the revenue budget is not known at this time and will be dependent upon the detailed implementation of the saving proposals.
"The council's approach to date has helped to keep compulsory redundancies to a minimum. However, this approach will be kept under review and the council will continue to rigorously apply its workforce management measures with a view to avoiding or mitigating the impact of compulsory redundancies."
He said the local authority will continue to work alongside trade unions groups on its budget plans.