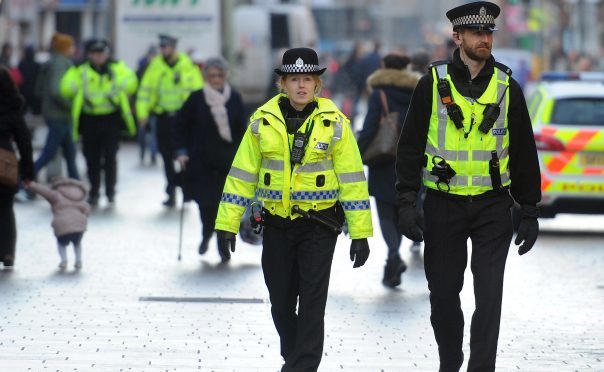 Perth will have a heavy police presence including officers visiting pubs and increased city centre patrols during Christmas.
Festive revellers have been asked to behave themselves while out socialising in hostelries and nightclubs in the Fair City on what will be the busiest weekend of the year, with a warning issued that officers will clampdown on those who overstep the mark.
Chief Inspector Ian Scott, area commander for Perth and Kinross, revealed the force has a "Christmas plan" mapped out, and this involves liaising with licensees of pubs and owners of hotels and nightclubs in the area.
"We will increase police patrols during the festive season, particularly around the weekend, as this will be a very busy period," he said.
"We will have additional resources at this time across Perth and Kinross and this will tie-in with our drink-drive campaign. There will be extra patrols down Perth city centre in a bid to deter shop lifting and we will use a range of measures to help residents during this time.
"This will take in the nighttime economy in Perth city centre. It will include officers from CID, plain-clothed officers and uniformed officers to prevent and deter criminality."
The police chief said the main message to residents heading out drinking in Perth and Kinross is to "look after each other" by planning their night out in advance.
"People should plan to stay with each other when out and also make sure they know how they are going to get back home," he added.
"Our advice is not to over-indulge and be responsible. Enjoy it but don't spoil it."
He continued: "With this inclement weather we're having, we're asking people to make sure they wear a decent coat and scarf when out socialising. Sometimes people don't wear enough clothes in really cold weather.
"If it is minus five degrees and raining you can feel the effects of the cold weather very quickly after drinking alcohol."