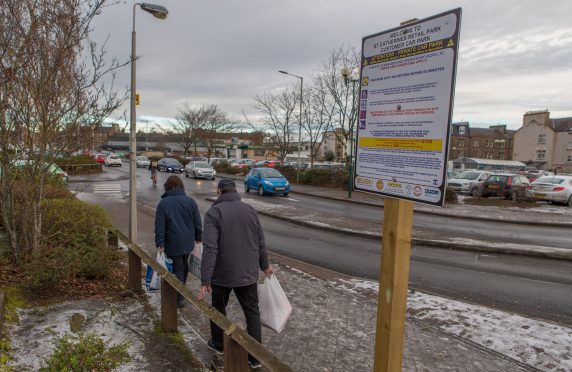 A private parking firm has come under fire for the "worrying" tactic of photographing individuals they claim have broken their parking rules.
UKCPS has been slapping motorists with £100 levies for leaving the site at St Catherine's retail park.
The section from Wickes to Tile Giant is managed by the firm, while other areas are not.
Motorists who wander across the paths linking the car park to Morrison's supermarket – where there is a cash machine and toilets – are being issued with fines.
Perth and North Perthshire MP, Pete Wishart, who has long campaigned against private parking firms operating in the Fair City, reacted angrily to revelation the UKCPS has been instructing parking attendants to take covert pictures of those using the facility.
Mr Wishart, who is due to co-present a bill to tackle bad practice in the private parking industry to Parliament in 2018, has received a number of complaints from motorists who are concerned about being photographed.
He said: "I have real concerns about parking attendants being told to photograph motorists once they have parked at the retail park.
"Many people don't realise that the retail park is split into various parts which are all managed by different car parking operators. It is quite common for people to park in one part of the car park and shop in a number of different outlets.
"I've been contacted by a number of people who say that they are troubled at the thought of someone taking a photograph of them as they leave the car park to get cash at the ATM over the road. I have to say that it is a bit worrying that the operator is asking staff to have to do this.
"I know that the shops have to ensure that the car parks are being used by genuine customers but that is why they normally have time restrictions on how long you can park for. I've already heard from people who say that this has put them off from using the retail park."
He added: "In early 2018 I will be co-sponsoring a Private Members Bill in Parliament to crack down on what private parking firms can and cannot do. I have to say that I don't look kindly on this sort of behaviour and would encourage parking firms to find a better way of managing their facilities."
The firm responsible for the car park has refused to respond to requests for comment by The Courier.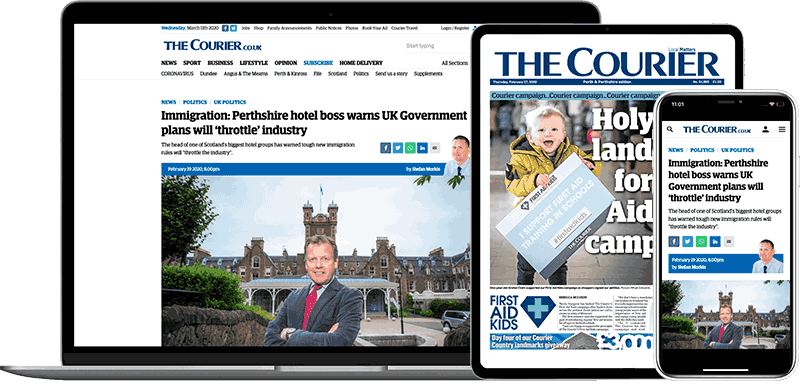 Help support quality local journalism … become a digital subscriber to The Courier
For as little as £5.99 a month you can access all of our content, including Premium articles.
Subscribe