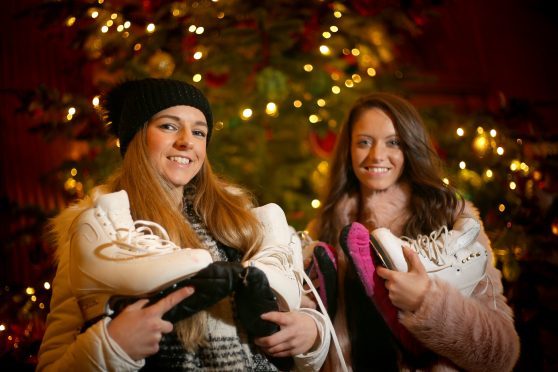 Two of Scotland's biggest skating stars took to the ice to entertain guests in a festive show at a top Perthshire hotel.
UK figure skating champion Natasha McKay and Karly Robertson, who is a UK silver medallist, were joined by other young skaters from Ice Coaching Elite and Dundee Ice Skating Club on the specially-constructed rink at Gleneagles Hotel in Christmas Eve.
The group put on a 45 minute show featuring a mix of solo and group performances.
Natasha, who has been skating for 15 years and trains for 30 hours a week, said the show was perfect for getting into the festive mood.
The 22-year-old said: "We do this every year. It's so nice because its so Christmassy, which gets you properly in the festive mood on Christmas Eve.
"This year they've even put a Christmas tree in the middle of the ice, which is even nicer."
After Christmas Natasha will be straight back to training as she prepares for the European Championships in Moscow in three weeks' time. She is also hoping to be selected to compete in the World Championships in Milan.
She added: Since August I have been away every two weeks competing – all my time goes into skating."
Karly, 28, agreed with Natasha.
She said: "I look forward to this. It really gives you a festive feeling and its great to see the crowds enjoying it."
She added that she liked performing with the younger skaters.
"They look up to us, so it's nice to give something back to them," she said. "They are all a bit wound up, but that's to be expected on Christmas Eve."
Performers as young as five were involved in the event.
Emily Thomson was among those who were making their Gleneagles debut.
The eight-year-old, who had asked Santa for skating clothing, said: "This is my first time in the show so i am really excited.
"I'm in the finale.
"I really enjoy skating. I think more people should do it because its so much fun."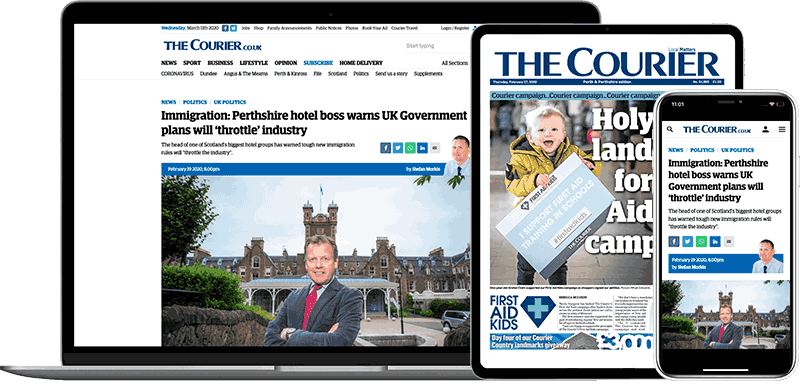 Help support quality local journalism … become a digital subscriber to The Courier
For as little as £5.99 a month you can access all of our content, including Premium articles.
Subscribe