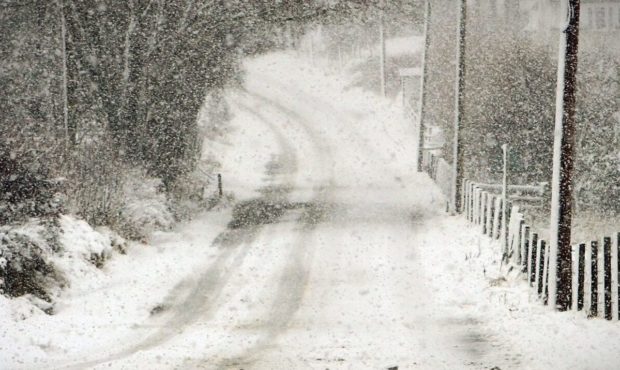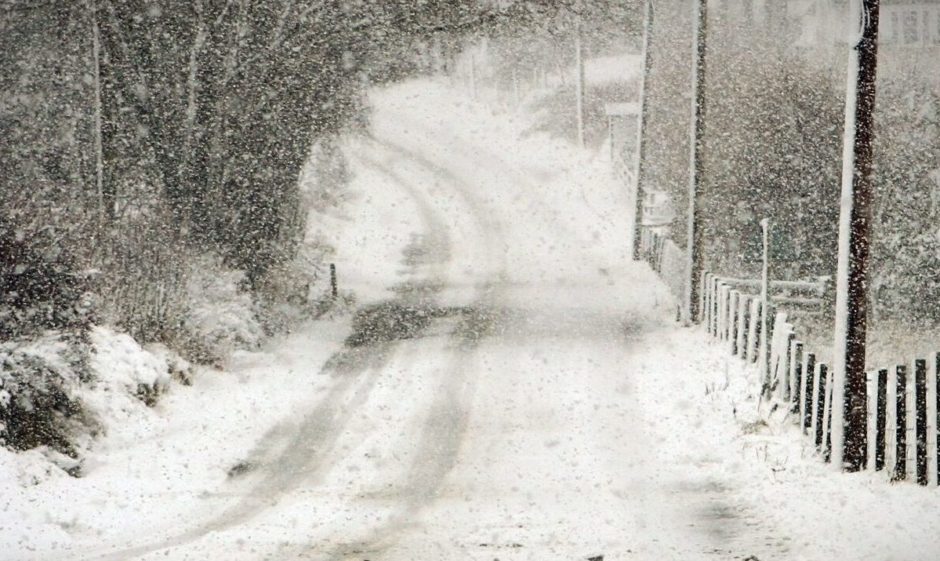 Tayside and Fife residents have been warned to brace themselves for snow after freezing Arctic air caused temperatures to plummet overnight.
Scotland had been warned the mercury may dip to the lowest level in 2017 on Friday morning, with conditions of below -13Cpredicted in parts of the country.
A Met Office yellow warning for snow was issued for Tayside and Fife on Thursday afternoon, effective from 3am until 3pm on Friday.
Glasgow Airport "operational" after snow temporarily suspends flights
However a fresh one has been issued by the forecaster this morning, in place from 8.10am until 3pm. This one covers the whole of Tayside and Fife.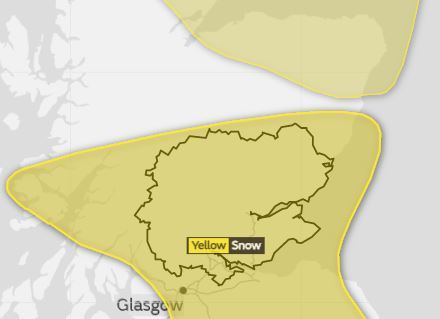 Extending the warning, the Met Office said: "This is an update to pull the northern extent of the warning further north across Scotland."
The snow has already hit Lochgelly in Fife.
Motorists were urged to exercise caution on the Tay Road Bridge this morning due to the low temperatures.
Forecasters have also told commuters to prepare for travel disruption, with temperatures "struggling to get above freezing" in areas where snow falls throughout Friday.
Caution Low Temperature – Please take extra care (06:30 – 29/12/2017)

— Tay Road Bridge (@tay_road_bridge) December 29, 2017
Almost six inches of snow could land in the highest regions, with up to two inches likely at lower levels within the warning area.
The freezing conditions are being caused by returning polar maritime air.
Dundee and Angus had initially been forecast to miss out on the worst of the snow.
The lowest temperature recorded in the UK in 2017 was -13C at Dalwhinnie on December 11.
Met Office spokeswoman Nicola Maxey said: "Part of Tayside and Fife are in the yellow warning area, although Dundee is just outside of it. The warning runs from 3am through to 3pm and anywhere within that warning area could see any precipitation fall as snow.
"There's likely to be snow that may affect road and rail journeys. People should give themselves extra time for travelling and take care on untreated surfaces and pavements.
"Within the area there could be 2cm-5cm (08.in-1.9in) quite widely and above 250m (820ft) could see 10cm-15cm (3.9in-5.9in).
"In some of the lower level sites you are looking at perhaps just a sprinkling and it is unlikely to settle for long; there is also rain coming through. The likelihood is that rain may wash snow away, particularly at lower levels.
"From Thursday into Friday morning, certainly for parts of Scotland, it has the potential to be the coldest night of the year; particularly on higher ground or snow fields.
"(In rural Perthshire) quite widely we are looking at at -4C, -5C or -6C; anywhere over snow or higher ground could obviously see temperatures tumble quite a bit more.
"In Dundee on Friday, and around Fife, it will be about 3C to 4C. If you have got snow, temperatures may struggle to get above freezing during Friday.
"For Friday, even outside the warning areas there is still a risk you might see snow.
"On Saturday there is the risk of some rain in the morning. Any lying snow at lower level will disappear then. Sunday is a milder day, but still cold at around 6C."
And a Met Office ice warning will also be in place across Tayside and Fife from 3pm on Friday until noon on Saturday.
A Met Office statement said: "Icy stretches are expected to form on some untreated roads, pavements and cycle paths over much of Scotland and northern England.
"Further snow showers may also give a further 1-3cm in places over Scotland, mainly on high ground from the Central Belt northwards. Some injuries from slips and falls on icy surfaces are likely.
"Longer journey times and some road closures are possible with some bus and train services perhaps delayed."
The AA warned of "appalling" road conditions as wintry weather hit the UK, with roads affected and flights disrupted across England.
AA president Edmund King said: "Our AA patrols have been busy this morning particularly with flat batteries as many drivers emerge from their Christmas hibernation when they haven't used the car and now find it won't start.
"Drivers should prepare their cars by checking windscreen wash fluid, tyre pressures and ensuring they have coats, food and drinks in their vehicles."