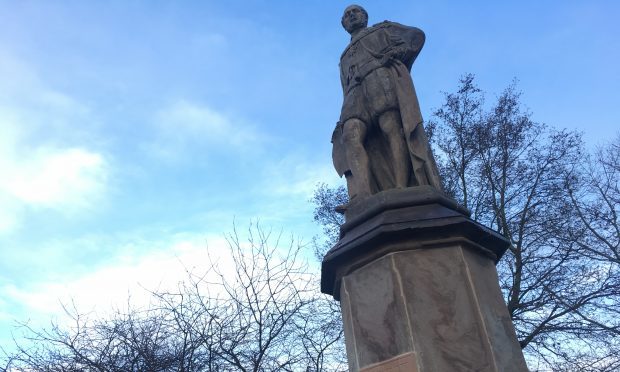 A crumbling historical monument unveiled by Queen Victoria in Perth has been restored to its former glory.
The landmark statue of Prince Albert has finally been fixed following calls from history buffs.
Campaigners were upset that the 153-year-old memorial's nameplate had eroded over recent years, leaving no indication of who the piece commemorates.
Local pensioner Donald McDonald became so fed up with a perceived lack of action that he took matters into his own hands, fixing a homemade wooden nameplate onto the plinth.
Now Perth and Kinross Council has completed work on the monument, restoring the stark, block-capitals plaque.
The work was carried out as part of a wider restoration programme of the city's most iconic historical monuments.
In August, a statue of Walter Scott at South Inch had his faithful hound restored, almost a year after it went walkies.
Work on Prince Albert was due to be finished by autumn, but was delayed to allow for events in the North Inch including the City of Perth Salute parade.
The statue was unveiled by Queen Victoria in 1864, three years after her husband's death.
It depicts Albert wearing the robes of the Order of the Thistle and holding the plans of the Crystal Palace in London, regarded as one of his greatest achievements.
The Queen and Prince Albert had an overnight stop at the nearby Royal George Hotel in September 1848.
The story goes that the royal couple made an unannounced visit to the city, en route from Balmoral to London.
Officials in Perth only had a short time to spruce up the then-unfurnished train station and fetch the red carpet.
Once in Perth, attempts were made to arrange a room at Scone Palace, home of the Earl of Mansfield, where they had stayed six years earlier.
However, the earl was out of town and a room for the night had to be found elsewhere. The George Hotel, as it was known at the time, was contacted and given one hour's notice to prepare their finest room.
A wealthy guest from England willingly gave up his room for the royal entourage.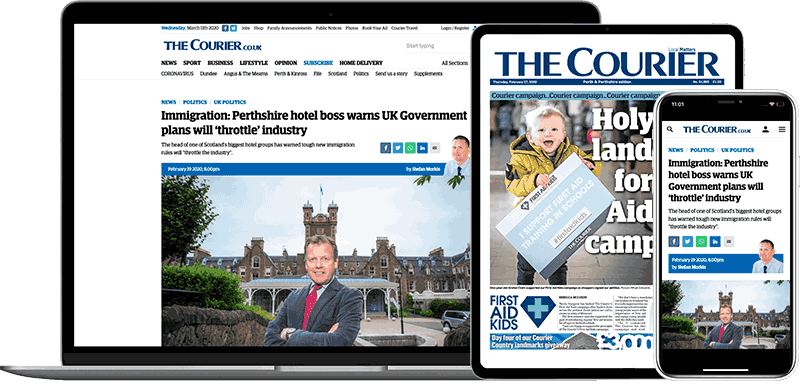 Help support quality local journalism … become a digital subscriber to The Courier
For as little as £5.99 a month you can access all of our content, including Premium articles.
Subscribe