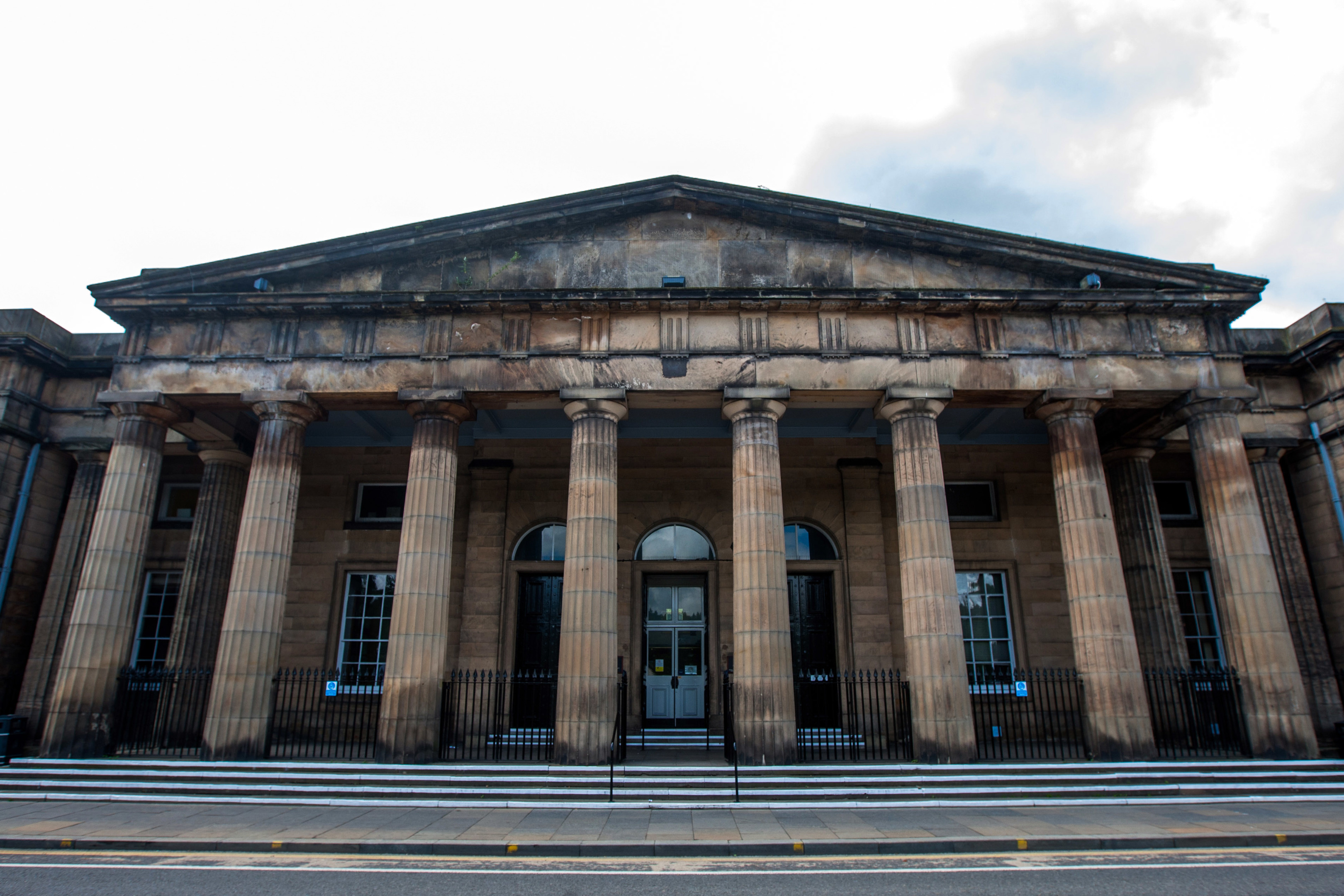 An uninsured student who tore through the streets of Perth in a borrowed car filled with his whooping friends ploughed into a married couple in a horrific hit and run crash.
Edison Lika careered through a junction and hit Kevin and Karen McCabe's car with such force their vehicle was pushed on to the wrong side of the road.
As they sat stunned – and assessed Mrs McCabe's injuries – Lika sped off and attempted to lie low by parking-up on a residential street.
Police units were soon scouring the city for his heavily damaged blue BMW and finally took him into custody after a foot pursuit.
The city's sheriff court heard any efforts to evade justice would have been rendered pointless as it emerged the number plate had been torn from his vehicle and left behind at the scene of the accident.
As he appeared for sentencing, the 24-year-old was told he had been the author of "an extraordinarily stupid sequence of events" that could have had tragic consequences.
Sheriff William Wood said: "This was an appalling course of driving during which you put your own life, those of the occupants of your car and those of innocent bystanders, such as the McCabes', in danger.
"You could very well have had deaths on your hands."
Police units were soon detailed to scour the streets for Lika's powerful BMW 330 M-Sport, with one patrol passing it, parked by the side of the road.
Depute Fiscal Bill Kermode said: "As they looked back in their mirror they saw the vehicle make off at speed.
"A major search for the accused's vehicle then began and another unit had soon traced the car, again parked by the side of the road.
"It had clearly sustained significant front end damage.
"The officers could see four males running away from the vehicle.
"Another unit then saw members of the public pointing at several males walking down the street.
"They took-off on foot when challenged by officers."
Lika was apprehended in a nearby driveway.
Other officers, meanwhile, had attended at the scene of the accident, where they saw the "extreme damage" that had been caused to the McCabe's car.
Blue paint had transferred from vehicle to vehicle during the collision. Officers were also handed Lika's number plate by witnesses.
Mr Kermode said the couple's BMW 320 estate car had been written-off as a result of the extensive accident damage it sustained.
Lika, of Spiershall Terrace in Glasgow, admitted driving dangerously and at excessive speed, failing to comply with a road traffic signal and colliding with the car driven by Mr McCabe, damaging both vehicles and injuring Karen McCabe.
He also admitted driving without insurance and failing to stop following an accident.
Solicitor Ryan Sloan said: "He fully accepts that he made a series of very stupid decisions, the first of which was clearly driving a car he had taken and was uninsured to drive.
"Mr Lika did not know Perth but was nonetheless driving through the streets at speeds.
"He passed through a junction and caused this collision. Panic then set in.
"He was uninsured and had caused what was clearly a serious accident and so he made what was the stupidest decision of all – to make-off.
Sheriff Wood told Lika – who is currently studying for an HND in construction management at City of Glasgow College – he was only narrowly avoiding prison.
He said: "I have thought long and hard on whether custody was the only option in this case.
"Certainly you have reached the custodial threshold but while it might be justified I will impose an alternative."
Sheriff Wood placed Lika on a community payback order requiring him to carry out 200 hours of unpaid work and restricting him to his parents' home between the hours of 7pm and 7am for 163 days.
Lika was also banned from driving for the next 27 months.