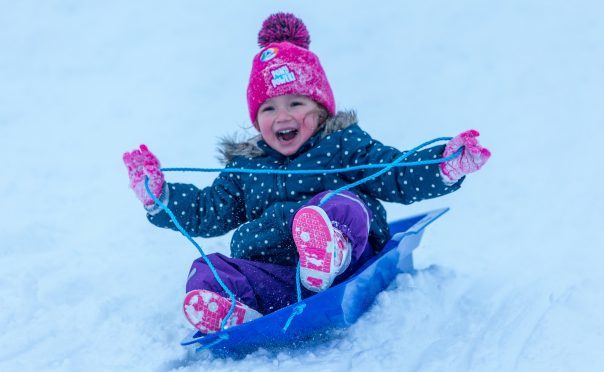 The cold weather proved to be a bonus for Scotland's biggest ski resort with visitor numbers already approaching the total for the whole of last year.
Glenshee Ski Centre staff said the winter facility was "buzzing" at the weekend with more than 1,000 people flocking to its ski slopes on Sunday.
The increase in snowsport enthusiasts began last week, with six runs on the Cairnwell side of the centre open on Thursday.
David Farquharson, managing director at Glenshee Ski Centre, said around 700 visitors descended on the resort on Saturday but admitted staff had been taken aback by how many people arrived on Sunday morning.
"It's great, the whole place is buzzing," he said on Sunday.
"We saw around 700 people here on Saturday and already have more than 1,000 today. It gives the place a real boost and is great news for the local economy here.
"The numbers we've seen this week are approaching the total of what we had for the whole of last year, which was awful."
He continued: "Glenshee tends to be on the edge of the bad weather that you tend to get in other areas of Perthshire – we don't really get big snow storms. We're hoping the cold spell continues but you never know with the weather.
"We're a bit limited in terms of the capacity of our ski lifts but it's fantastic to see so many people here."
And Mr Farquharson said the visitors who travelled to the ski centre at the weekend were a "great mixture" of people.
"We've had families, holiday makers and lots of skiers and snowboarders this weekend," he added.
"I've noticed there have been a lot less people sledging here but perhaps many of them have gone away home after the winter break. However, the centre is really busy and we're hoping for more cold weather next week to keep people coming here."