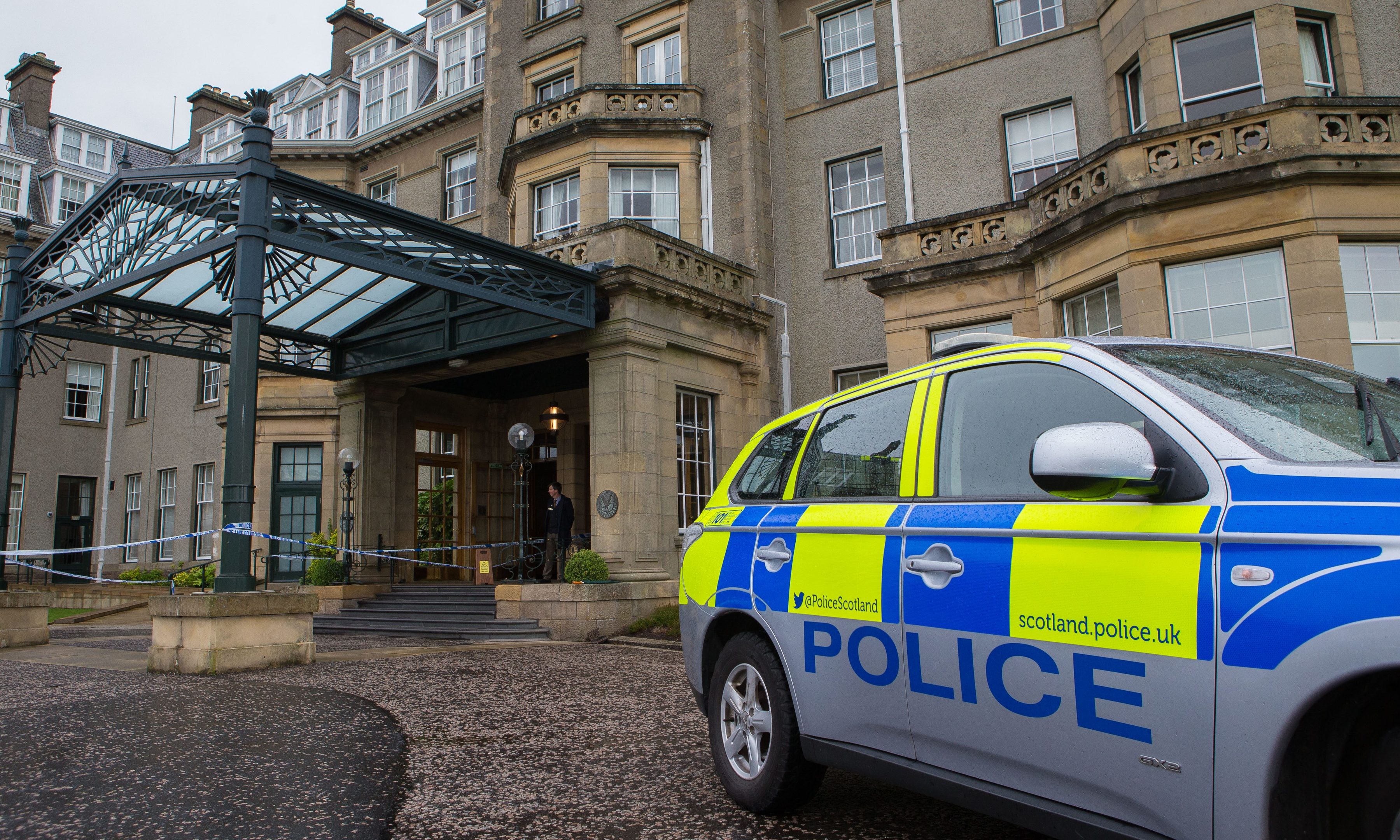 A European arrest warrant has been issued for a Gleneagles Hotel robbery suspect who is believed to have fled to Spain.
Detectives fear the gang member, who is originally from Glasgow, escaped within days of the £500,000 armed robbery being carried out.
The suspect, whose most recent permanent address was in London, is known to have connections with serious organised crime figures in the UK.
Now prosecutors have been granted a European arrest warrant in a bid to track the suspect down and bring him back to Scotland to face justice.
A source close to the case said: "Officers are working on a definite positive line of inquiry. There has been intelligence that the trail for one of the suspects initially led to Spain.
"There has been further information that they may then have moved on within Europe and it is fair to say we think the net is closing in at a good pace.
"The person who is subject to the arrest warrant is not unknown for this type of thing and is connected to some well-known gangland characters."
Search warrants have also been granted to allow police to carry out raids on a number of properties in Glasgow and London.
Two men have already been arrested in connection with the incident at the five star resort on June 27 and have appeared briefly at Perth Sheriff Court.
One accused, Richard Fleming, 41, from Glasgow but living in London, appeared amid increased security and was flanked by four police officers and two G4S prison escort staff.
Fleming faces seven charges including assault and robbery, assault, two charges of theft by housebreaking, a charge of being in a building with intent to commit theft and a firearms offence. He was remanded in custody.
Liam Richardson, 29, from Croydon, London, appeared later and is alleged to have wielded a hammer in the hotel foyer as part of an armed gang.
It is alleged that he and others wore face masks and assaulted two members of the Mappin & Webb store staff.
The petition alleges Richardson and others brandished a handgun, a machete and hammers and stole watches from the store.
Richardson faces a second charge of possessing an offensive weapon, namely a hammer, in the foyer area.
His application for bail was refused and he was also remanded in custody.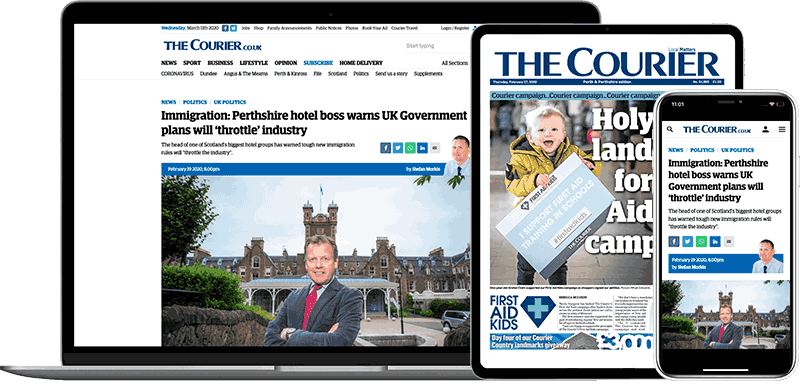 Help support quality local journalism … become a digital subscriber to The Courier
For as little as £5.99 a month you can access all of our content, including Premium articles.
Subscribe