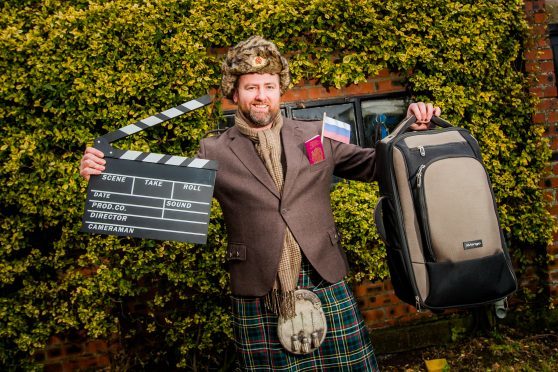 A Tayside man's "holiday" to the unlikely setting of Crimea has been turned into a movie which will premiere in Moscow next week.
'Brit in Crimea' will be shown on January 18 at the Fitil cinema which regularly hosts premiere screenings, awards ceremonies and meetings with movie stars.
Crimea was seized by pro-Russian forces in 2014 when it became the focus of the worst East-West crisis since the Cold War.
Graham Phillips, a former Dundee University student covered the conflict for the state television network Russia Today and returned two years later with Perth business owner Les Scott to challenge pre-conceptions about the region.
Mr Phillips said: "The aim was to make a film about Crimea devoid of any propaganda – be it western, or Russian; to make a film about Crimea exactly as it is."
Mr Scott will be travelling to Moscow for the premiere and will be wearing a kilt to the red-carpet occasion.
He said of his starring role: "I'm a bit nervous but I'm more interested in getting a positive message across about how important it is to get alternative information before making any judgements about a country and its people.