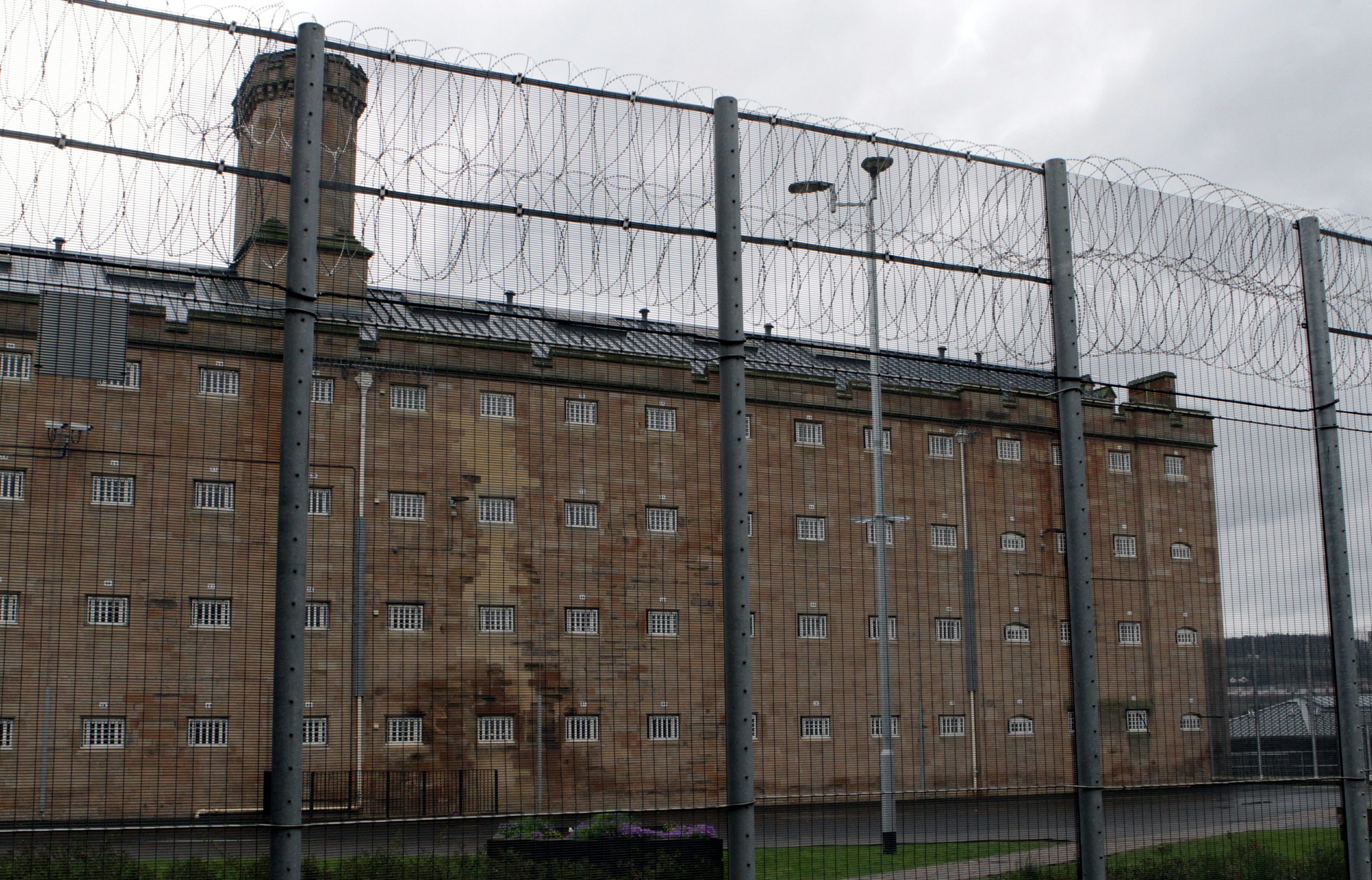 A woman has admitted staging a failed bid to smuggle drugs into Perth Prison by concealing a package of illicit tablets within a bag of crisps.
The dihydrocodeine and diazepam were "hidden" within a bright blue balloon which Michelle Townsley was to pass to boyfriend Mark Wishart with a lingering kiss.
Perth Sheriff Court heard nervous Townsley and her equally uncomfortable prisoner partner had swiftly drawn suspicion.
Security staff within the visiting area watched as the couple sat opposite each other as Townsley ate from the bag of crisps in March of last year.
So ill-concealed were their actions that Wishart could be heard to say of the package of drugs "Just put it in your mouth".
Depute Fiscal Claire Kennedy told the court: "A prison officer moved in and grabbed her hand, believing that she was reaching for something within the bag.
"A blue balloon was found within the crisp bag. It contained a number of tablets, which had been broken into fragments."
The substances were tested and amounted to 1.47 grammes of dihydrocodeine and 3.44 grammes of diazepam.
The court was told that while it was difficult to assess the exact amount of the drugs involved, the 36-year-old may have put her liberty at risk for the equivalent of just five whole tablets.
Her solicitor told the court: "Ms Townsley was repeatedly asked by her partner to take these drugs into prison.
"She repeatedly refused but was eventually persuaded to do so. It involved a certain degree of emotional blackmail. She needed guidance on what to do. She has no previous convictions relating to drugs.
"The attempt was fairly obvious. She was very uncomfortable and nervous and that clearly showed."
Townsley, of St Kilda Court in Kirkcaldy, pled guilty to two charges, admitting that she attempted to supply Mr Wishart with dihydrocodeine and diazepam within a visiting room at Perth Prison on March 2 last year.
She narrowly avoided joining her partner in custody after Sheriff Gillian Wade agreed to show leniency.
The sheriff said: "Custody has been at the forefront of my mind but it is clear that you would have certain vulnerabilities in a prison setting.
"It is also to your credit that you have been out of trouble for a considerable amount of time, but if you were to breach the order I am imposing there is no doubt you would go to custody."
Townsley was placed on a community payback order requiring her to carry out 250 hours of unpaid work.