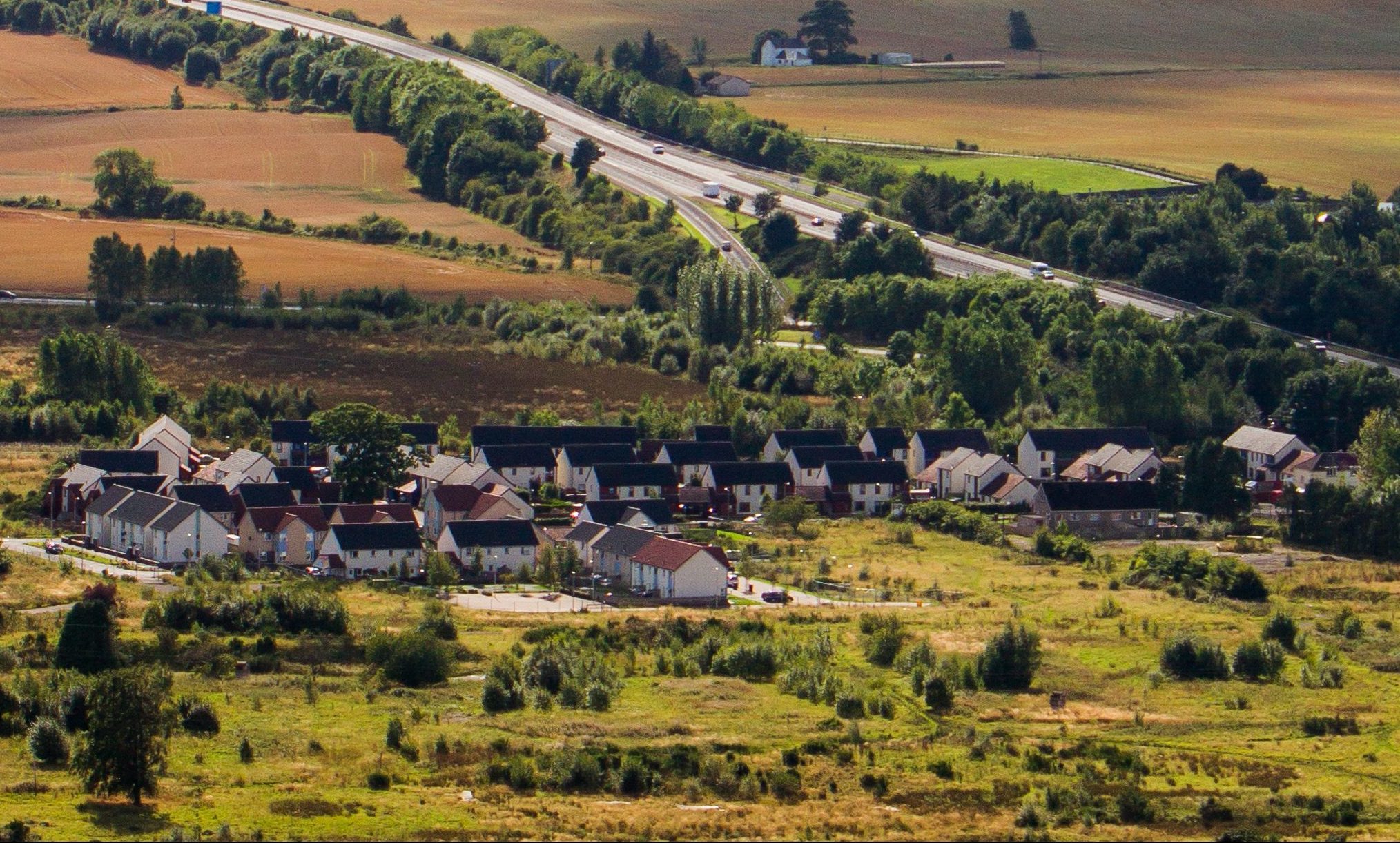 Developer Geoff Brown has warned Perth and Kinross Council and the Scottish Government he is prepared to see them in court.
Mr Brown, chairman of GS Brown Construction, was expecting the local authority's planning and development management committee to finally give the stamp of approval for a new village project on on the outskirts of Perth which has been in the pipeline for more than 20 years.
But he was astounded to learn the Scottish Government had called in the long-standing Oudenarde application just hours before last week's planned meeting.
Mr Brown said other developers had also been on stand-by to begin work on the former Bridge of Earn hospital site, where 119 affordable homes have already been built.
But the shock intervention by Holyrood leaves local politicians powerless and the multi-million-pound project in limbo.
"We are ready to appeal this outrageous decision and it could go to the Court of Session," warned Mr Brown yesterday.
"The council was expected to pass the Oudenarde application but out of nowhere the Scottish Government called it in. I couldn't believe it.
"We have already invested £16 million in this project and right now we are still not sure if they have the legal authority to do so.
"We have Wimpey standing by to develop 159 homes on the first site, we have committed to building a bridge to open up land for a new school and Hillcrest Housing Association wants to develop 190 affordable homes.
"Wimpey intended being on site in March with homes to be occupied by the end of the year. That timetable has been blown right out of the water.
"We have politicians clamouring for homes to be delivered yet this happens. We have no idea how long we will be left hanging. Around 150 construction jobs were earmarked here. How is the building industry meant to cope?"
Transport Scotland had raised concerns over road links to the nearby M90.
Mr Brown, who is also the main shareholder with St Johnstone FC, said: "The plans for the site have been on the table for a long, long time so the Scottish Government and Transport Scotland had plenty of time to act if they saw fit.
"But for some inexplicable reason they left it until the very last minute and took everyone, including councillors and officials, by surprise.
"We signed a section 75 legal development with the council after two years dealing with their outsourced lawyers and clocking up the bills. We have spent £1 million alone on a roundabout to access the development.
"That agreement cemented our commitments in terms of planning gain yet we still had to challenge a subsequent council condition regarding roundabouts and sliproads from the motorway.
"I believe mistakes have been made by the local authority and Transport Scotland and we are being left to pick up the bill for someone else's incompetence.
"We have been in discussions with top lawyers and they assure us the handling of this application is unprecedented at a local or national level."
A local authority spokeswoman said: "The assessment of the application will now be made by the Scottish Government, including the appropriateness of conditions relating to road improvements."
A Scottish Government spokesman said a decision would be made in due course.