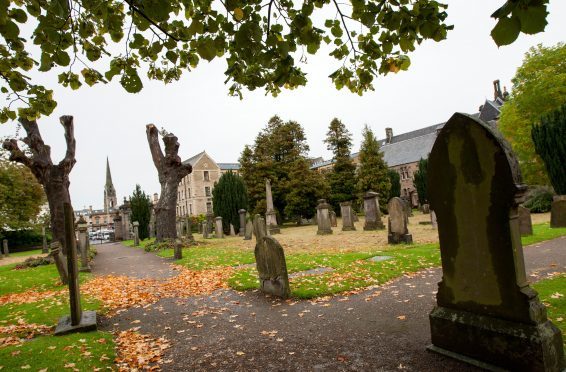 A historic Perth building which overlooks the ancient Greyfriars cemetery is being restored to its former glory.
The category C-listed, early 19th century tenement of 36 Princes Street is the oldest surviving building on the east side of the road by at least two decades.
Described as "a noteworthy and historic contributor to Princes Street's eclectic character" the building is benefiting from a grant from the Perth City Heritage Fund which is administered by Perth and Kinross Heritage Trust.
The funding has helped the owners' association meet the costs of substantial conservation and repair work to the rear elevation.
The project started in July last year with the removal of the cement render from the masonry and is continuing with repairs to the masonry using lime mortar and lime harling.
Existing sash and case windows are being repaired and a blocked window at ground level in the stair tower will be reinstated.
Repairs to the cast iron gutters and downpipes, and water damaged or missing lime plaster and paneling in the stairwell are also part of the grant-funded works, all using traditional materials.
City centre ward councillors Chris Ahern, Peter Barrett, Eric Drysdale and Andrew Parrott joined trustees and staff from Perth and Kinross Heritage Trust for a site tour to see progress on the conservation and repair work.
Councillor Stewart Donaldson, a PKHT trustee, said: "This is an important project.
"The City Heritage Fund plays a key role in restoring and renovating buildings throughout Perth. Yet, much remains to be done.
"The real impact of a project such as this is not just on a standalone but on a cumulative basis, in giving us back the urban landscape we cherish."
Isabella Bruce, chairperson/secretary of the owners' association added: "I am delighted that the renovation work is now under way after years of trying to find a way to make it happen."