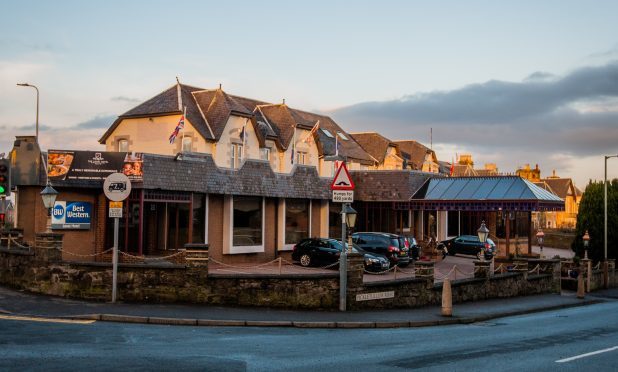 The Best Western chain has promised to support families and staff left out of pocket by the sudden closure of Perth's Lovat Hotel.
The popular Fair City establishment shut unexpectedly on Thursday morning.
Although nothing has been confirmed by management, staff have told The Courier that the hotel has gone bankrupt and all employees have gone unpaid.
The Glasgow Road venue is run by owner Stuart Shearer, who has so far been unavailable for comment. The international chain Best Western promotes and markets the hotel, but does not own or operate it.
The company said it is still unclear what has happened.
In a statement issued on Friday morning, a spokeswoman said: "We are sad to hear the news about the Lovat hotel.
"At this stage we do not know the full details of the hotel's closure, so our immediate priority has been to help guests who booked through Best Western channels for tonight or tomorrow by offering them refunds and cancellations, or finding them accommodation nearby."
She added: "We have also started to contact customers on our system who have future bookings to notify them of the need to make alternative arrangements.
"As all Best Western hotels are independently owned and managed, customers who have events booked at the Lovat will have to deal directly with the management of the hotel.
"We are working with our strong network of Scottish members to see if there is any way we can help staff impacted by the closure to find alternative employment."
The hotel remained locked up and in darkness on Friday morning.