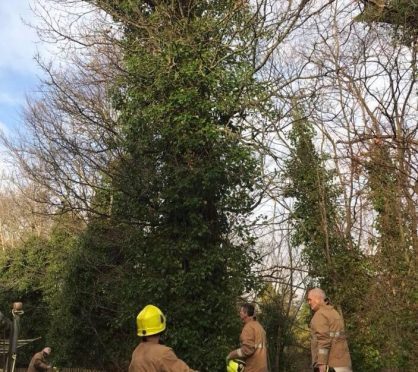 A cat which was stuck 100 feet up a tree has been rescued after almost a week.
Several attempts were made to rescue the feline, called Max,  after he was spotted up the tree in Scone.
However the three-year-old was able to evade all help until Friday, when staff at Norrie Sloan Tree Services were able to scale their way up to the cat and lower him to safety.