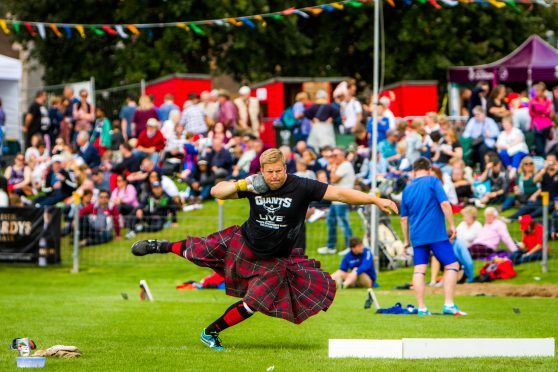 Crieff Highland Gathering will be a celebration of the town's links with the US city of Wellington, Ohio.
The two communities have been joined for the past ten years by their passion for preserving Scottish culture.
The Ohio Scottish Games were established in 1977 by the Scottish American Cultural Society to promote their proud Scottish heritage.
One of that event's most passionate supporters has been Mike Mihalic, who was president of the games for ten years and is now its ambassador.
He has been awarded the honour of becoming Crieff Highland Gathering's chieftain for 2018, taking on the role conferred upon life-long supporter Jim McGregor – father of actor Ewan – in 2017.
Ohio native Mike established the relationship with Crieff Highland Gathering in 2008 and he has seen the link foster close bonds between people in Scotland and the USA.
Crieff Highland Gathering Chairman, Ian Stewart, said: "It is fitting, in the 10th anniversary of our twin/sister relationship, that Mike should receive this honour.
"The people of Crieff look forward to welcoming him to our town and to our games on Sunday August 19."
Mike's entrance into the world of Highland Games and Scottish American Culture occurred back in 1998 when his three daughters, Theresa, Laura Beth and Christina, became enthralled by Highland dancing and the bagpipes thanks to a family trip to the Ohio Scottish Games, organised by their grandmother, Pat Urquhart.
He started as a volunteer marshal for the Highland dance competitions and progressed to become president of the Ohio Scottish Games in 2003, a role he maintained for over 10 years.
Although no longer president of OSG, he remains so highly thought of that colleagues have named him as games' ambassador.
Mike has travelled to Scotland many times as the Ohio SG representative to attend Crieff Highland Gathering and in turn has hosted CHG Directors at his home in the USA.
Theresa said: "In the time our dad has spent as a volunteer and as the president of Ohio Scottish Games he has developed a true love for the Scottish arts.
"Despite the position as president requiring an immense amount of responsibility with the time it takes to organise, plan, and make sure the games run smoothly, our father looks back on his time as president with fond memories, but most importantly he has made lifelong friendships both here and abroad with our sister games in Crieff.
"Our family is very proud of all he has accomplished and we cherish all these Scottish memories with him.
"This honour from Crieff Highland Gathering is the icing on the cake."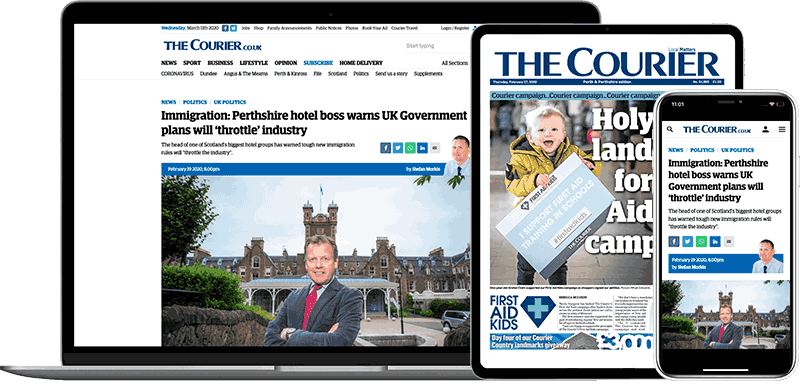 Help support quality local journalism … become a digital subscriber to The Courier
For as little as £5.99 a month you can access all of our content, including Premium articles.
Subscribe