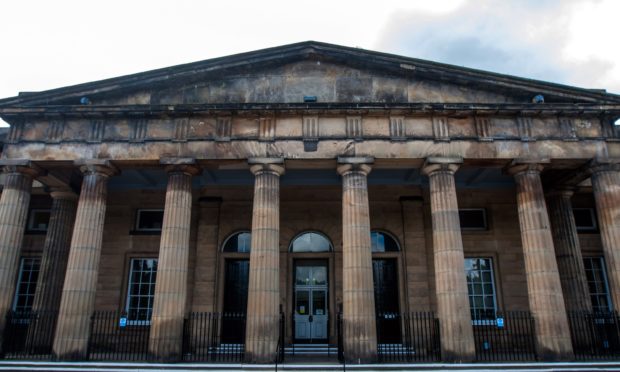 A drink driver led police officers on a Hogmanay dash across fields and through woodland after fleeing his car and running off along the A9.
Sean Blair, who has been jailed for eight months, had been spotted weaving around the danger road by officers who, only hours before, had been posing for pictures with British astronaut Tim Peake at the Comrie Flambeaux celebrations.
They were forced to give chase after Blair drove while more than three times the legal alcohol limit between Dunblane and Perth.
Perth Sheriff Court heard the 30-year-old leapt from his BMW 120 Sport and took off across the A9 carriageway.
He vaulted the central reservation barrier before crossing the southbound carriageway and disappearing over a wall into fields.
Fiscal Bill Kermode told the court: "The officers were on patrol at around 4.15am when they saw the accused driving on the A9.
"He was straddling the white lines and at times was seen to veer across the centre line.
"The officers activated their blue lights and stopped the accused by the side of the road.
"As the vehicles came to a halt, Mr Blair got out of his car and ran across the carriageway, across the central reservation barrier and on across the other carriageway before leaping over a wall and making off across a field."
The court heard PC Rory Miller followed for more than half-a-mile, through pitch darkness, before finally cornering and capturing Blair in woodland.
He then had to trudge back to the police patrol car on the A9, by which point he and mud-splattered colleague, PC Atholl Spalding, were forced to concede that their police issue trousers and "faithful old boots" had been near ruined.
The officers detected a strong smell of alcohol but Blair refused to take a roadside breath test so he was arrested and taken to Perth police office.
Despite the delay, he was eventually recorded at 74 mics – well above the legal limit, which is just 22 mics.
Blair, 30, of Campsie Road in Perth, subsequently admitted driving with excess alcohol on the A9 between Dunblane and Perth, at Windyedge, on January 1 this year.
It is his third conviction for drink driving.
He also admitted driving while disqualified and without insurance.
Solicitor Billy Somerville said his client was "sickened" by his behaviour and claimed he had not planned to drink and drive that evening.
"He is employed in a well-paying job and supports his partner and a child and I believe there is an alternative to custody," Mr Somerville added.
Sheriff William Wood did not agree, telling Blair: "You have an unenviable record and this is the third time you have been convicted of a drink driving offence.
"At the time of this latest offence, you were disqualified from driving, under the supervision of the court and subject to an extended sentence.
"This was also very clearly a deliberate act. You knew that you had been drinking and when you were lawfully stopped by police officers you decided to make off.
"You appear to be the type of person who thinks normal rules don't apply to them."
In addition to jailing Blair, the sheriff banned him from driving for the next six years.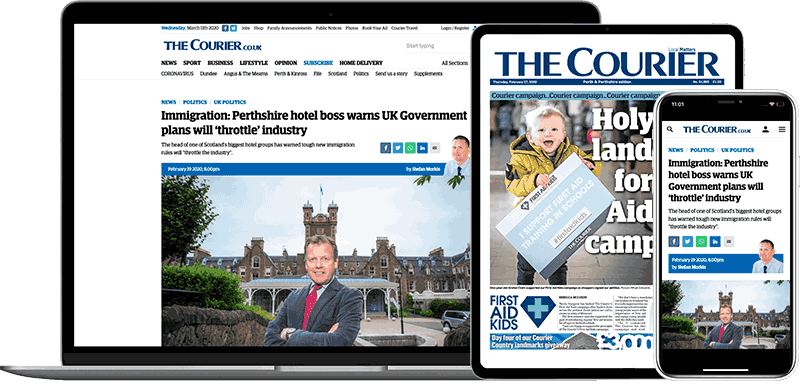 Help support quality local journalism … become a digital subscriber to The Courier
For as little as £5.99 a month you can access all of our content, including Premium articles.
Subscribe