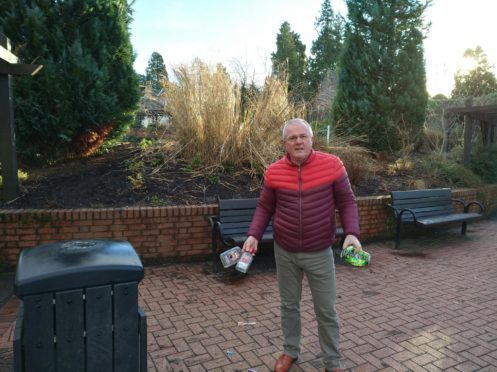 A shock spike in city centre vandalism and youth disturbance will see extra patrols deployed on the streets of Perth.
Police Scotland has been asked to dedicate additional resources to Moncreiffe Island and the picturesque Rodney Gardens, where there has been wanton damage and fire-starting.
Officers have also been requested to increase their presence in the residential streets of the affluent Kinnoull Hill area where cars have been damaged.
It is believed the rash of incidents has been fuelled by late night underage drinking, which coincides with the city's Light Nights event.
Community Wardens will be paying the affected areas special attention in the coming days and weeks.
One local resident said in 40 years of living in the area he had never seen such a sustained period of antisocial behaviour.
He bemoaned the damage to the gardens, which also includes graffiti on walls, visible from the riverside.
Perth City Centre Liberal Democrat councillor, Peter Barrett, has urged Police Scotland to offer "tactical support" and additional resources to resolve the issues "once and for all".
He also wants the public to be on the lookout for trouble and has urged parents to be more aware of what their children are doing.
Chief Inspector Ian Scott, who is Police Scotland's area commander for Perth and Kinross, confirmed there had been damage to flower beds and cars, following damage to island allotments.
The Chief Inspector has pledged to ensure additional patrols will be visiting the area.
That has been welcomed by Mr Barrett who visited Rodney Gardens alongside representatives from the police and public to inspect damage.
"The problems seem to have shifted from the South Inch, to Moncrieffe Island to the Rodney Gardens and now to cars parked at the Rodney and Brompton Terrace," he said.
"There are a number of groups of young people getting drunk and causing damage. It has been happening right next to the Light Nights event.
"These kids must be going home drunk or smelling of smoke and parents need to look out for the state that their sons and daughters are in or they will soon be picking them up from the police station."
Mr Barrett continued: "I have asked the police to increase policing of the area and to respond quickly to any incidents.
"I have also asked the local commander for officers from the national tactical resource to provide support so we can try to resolve this once and for all.
"I urge local residents to be vigilant, to report large gatherings of youths in the area or bonfires on Moncreiffe island after dark to the police.
"I also want to emphasise to local residents the importance of reporting incidents immediately, don't wait till the morning after which is too late."
Perth and Kinross Council said: "We are aware of incidents of anti-social behaviour which took place at Rodney Gardens.
"The Council's Safer Communities Wardens were patrolling this area and engaged with the group believed to be responsible, alongside Police Scotland.
"The stewards working at the nearby Norie Miller lights event have also been asked to report any incidents to the police."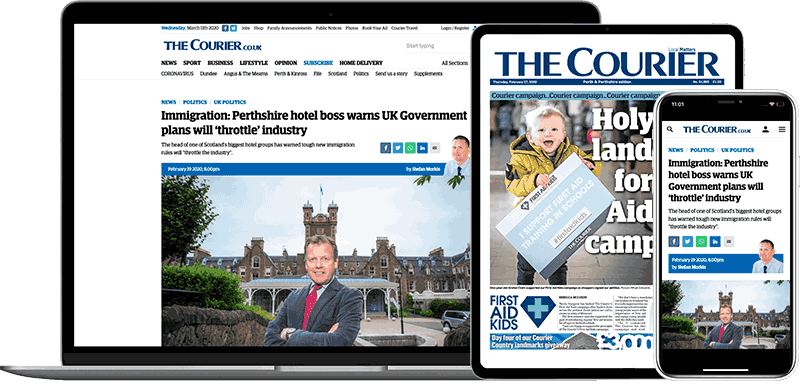 Help support quality local journalism … become a digital subscriber to The Courier
For as little as £5.99 a month you can access all of our content, including Premium articles.
Subscribe