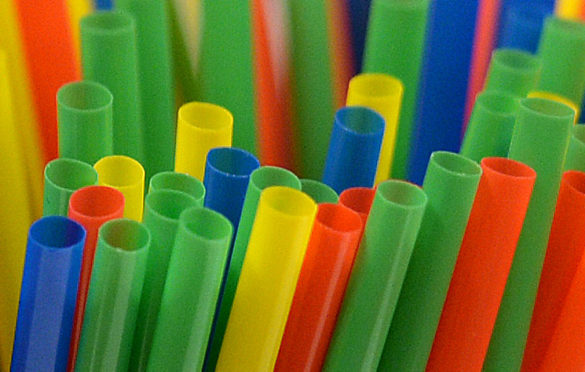 Council chiefs have said Perth and Kinross will lead by example by working to outlaw plastic straws and other non-recyclable items.
It is hoped a plastic-free policy will be adopted across the council, affecting offices and schools and being backed by staff and elected members.
Cups and "takeaway water bottles" would also be covered by the policy, which will be taken to committee soon.
The council accepts the change will be challenging and said it will require a "behavioural shift" on the part of its large workforce but hopes in the relatively short term to be setting an example for others.
The high profile national "Final Straw" campaign urges the replacement of single-use plastic straws with biodegradable alternatives and has already seen public bodies, including the Scottish Parliament, ScotRail and CalMac, as well as supermarket giant Asda, remove plastic straws from use.
It is estimated Asda's decision alone will result in 2.4 million fewer plastic straws being used every year.
Politicians have appealed to the council to play its part, with Perthshire North MSP John Swinney writing to the Chief Executive of Perth and Kinross Council, Bernadette Malone.
Councillor Colin Stewart, convener of the council's environment and infrastructure committee said the authority is already "ahead of the curve" on the issue.
"We are working right now on bringing a policy to the committee on this issue," Mr Stewart said.
"I have already been in touch with the Plastic Free Perthshire project to invite them in to discuss ending the use of, not only plastic straws, but also cups and takeaway water bottles.
"Last October, to tie in with Rural Scotland's 'Have You got the Bottle' campaign, the council passed a motion calling for a drinks containers deposit return scheme and offered our help to the Scottish Government to help design the scheme and trial it for them.
"There will be challenges in two areas – the practical aspects of procurement and supply and the behavioural shift required by staff and elected members – but I am sure that everyone in PKC is up for the challenge."
Perthshire North MSP, John Swinney, said: "Scotland's environment – its beaches and its countryside – is one of our most valuable assets.
"The volume of single-use plastics that gets dumped or ends up washed ashore at present is truly shocking.
"Anything that can help to reduce the impact of plastics on our environment is a very welcome step, particularly one as simple as removing plastic straws from circulation.
"Small changes, like using biodegradable straws, can make a huge difference to our environment.
"If supermarkets, businesses and local authorities can take the lead on this issue, and offer alternatives to plastic straws, it will mean people will more easily be able to say "No" to using plastic straws.
"It is a very simple change to make, but an important one."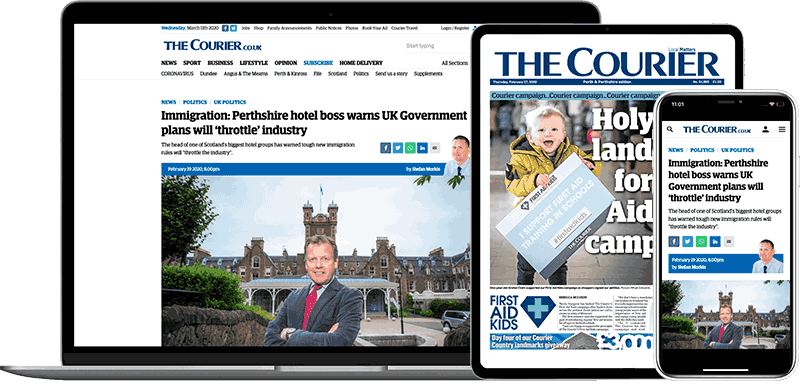 Help support quality local journalism … become a digital subscriber to The Courier
For as little as £5.99 a month you can access all of our content, including Premium articles.
Subscribe