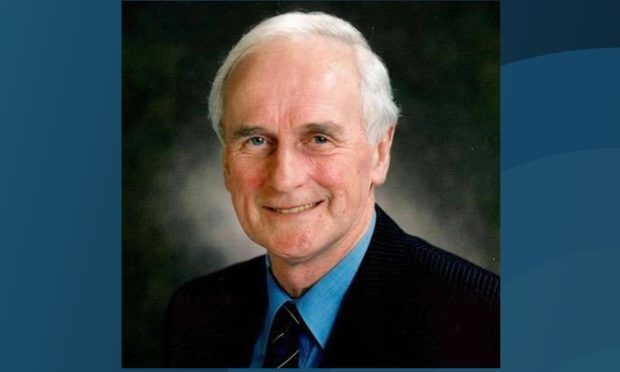 Perthshire farmer Bill Young Smith who also enjoyed sporting success on a number of fronts has died aged 79.
Curling was a particular love of Mr Smith of Guildtown and he introduced his family to the sport with great success — his grandsons Kyle and Cammy Smith are currently competing in the Winter Olympics.
He attended Guildtown Primary School and then went to Perth Academy where he enjoyed playing rugby and cricket for the school and was to meet his wife, Frances Dow.
They were married in St John's Kirk, Perth, in 1962 moving into their new home together at Craighall which lies just above Hallroom, Guildtown.
His family, the farm and his sporting interests were the main things in his life.
Mr Smith was regarded as a progressive farmer always looking to develop and grow his farming business.
He was a great supporter of the Young Farmers becoming both chairman of both Perth Young Farmers and the East Area of Scotland.
In 1979 he bought Knowehead Farm, Guildtown, and the family moved into the farmhouse there.
On the sporting front he was a competitive cricketer and curler as well as a keen golfer.
He captained a very successful Scone Palace Cricket team for many years, the highlight being winning the Scottish Village Cricket Cup and a resulting trip to Durham.
Mr Smith loved curling whether it was playing for St Martins or with his Rotary colleagues. The highlights of his curling were many — touring Canada in 1993, winning the Rotary World Championships and winning the RCCC rink championship with his curling hero Bill Muirhead and great friends Lenny Dudman and Roy Sinclair. Playing in The Grand Match in 1979 was another highlight.
He was instrumental in keeping St Martin's Curling Club going as secretary and then president of the club and as recognition he was made an honorary member of St Martin's Curling Club.
Mr Smith was also a longstanding member of Blairgowrie Golf Club and managed to introduce most of his family to golf and latterly loved going up for nine holes on the wee course.
Away from the farm he was a director for 37 years and chairman for 15 years of the farming cooperative East of Scotland Farmers, a local councillor for the Dunsinane Ward, a director of Scottish Pride and a member of St John's Rotary Club in Perth.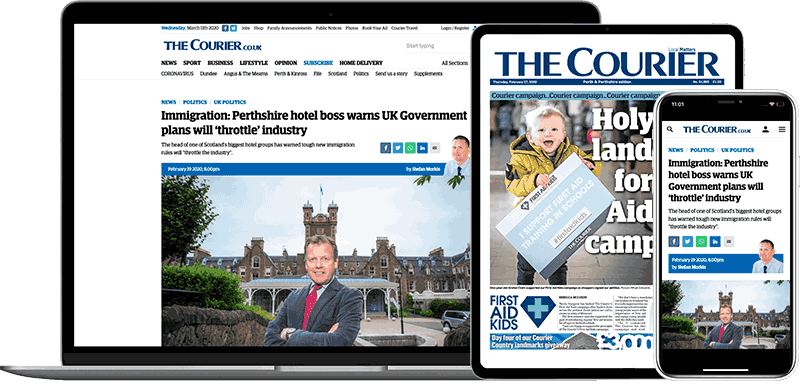 Help support quality local journalism … become a digital subscriber to The Courier
For as little as £5.99 a month you can access all of our content, including Premium articles.
Subscribe