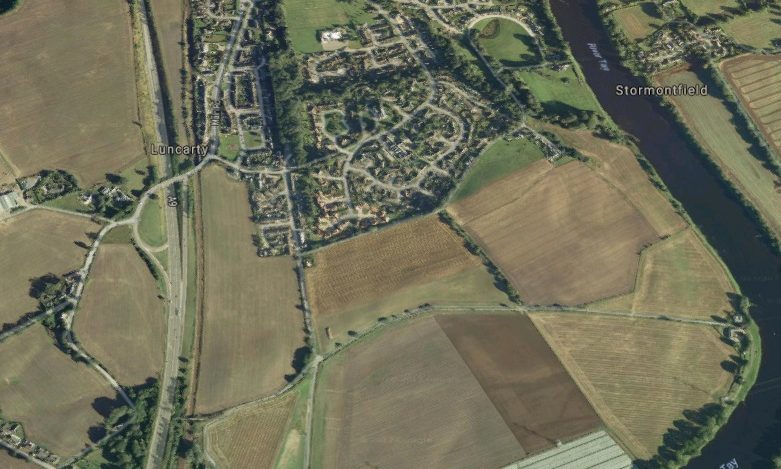 A housebuilder has secured consent for a controversial multi-million-pound development to the north of Perth, after warning councillors the project was vital to the company's future.
More than 100 people objected to proposals for a major expansion at Luncarty.
Developers A&J Stephen and I&H Brown want to build about 650 houses across 100 acres of farmland. They say the masterplan will also provide much needed affordable homes and space for start-up businesses.
But opponents said the settlement, to be rolled out over the next 20 years, would urbanise the countryside. They argued that local roads would not be able to cope with the population boom.
The plan was approved by members of Perth and Kinross Council's development management committee.
John Stephen, managing director of Perth-based A&J Stephen, said the last time he addressed the committee was to speak in support of his company's highly controversial 700-home Scone North plan.
"The reason I spoke out then was because of the vital importance of that consent on the company and its employees," he said.
"The same holds true today, if not more so.
"Housebuilding companies need planning consents to continue employing the workforce.
"Our sites are finishing at a faster rate than we can obtain consents and we have had to downsize the business accordingly.
"Last year, we were providing employment for eight site managers and their corresponding site teams. Now we employ four site managers and their teams. "
He added: "Of course, keeping local people in employment is not sufficient justification for planning consent."
Mr Stephen stressed that the proposal complied with the Tayplan and the Local Development Plan.
He proposed building at a rate of around 25 homes a year.
Addressing the committee, spokesman for the Luncarty, Redgorton and Moneydie Community Council Iain Matheson said: "This change might be seen as positive by some, but it is not by the residents.
"The increased population will require additional community facilities. We've got one shop, one school and one pub which is currently closed. And that's it.
Mr Matheson said: "We, the residents of Luncarty, are being asked to give up our beautiful countryside for an urban life.
"There are fantastic views here, as well as animals and birds. We're going to change to a view of walls, roofs, cars and gardens. It's hardly a positive move."
Mr Matheson described existing traffic in the mornings as a "river of steel" on the B9099, adding: "This is going to be a nightmare."
SNP councillor Tom Gray voiced his support for the expansion.
"The two main things referenced by objectors seems to be the loss of amenities and access to the countryside," he said.
"I have no doubt that these issues will be taken care of by the creation of the Cross Tay Link Road."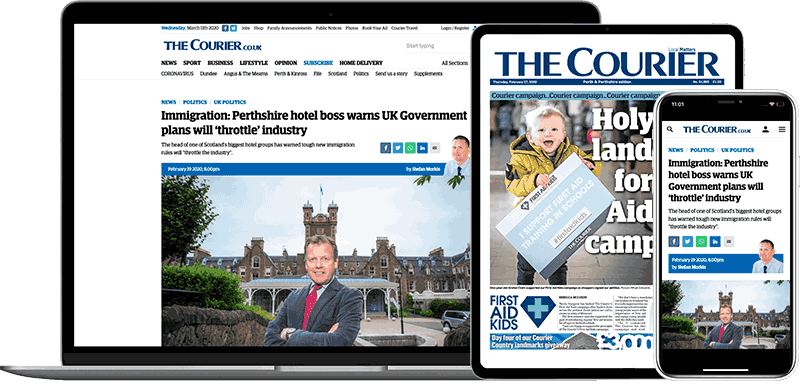 Help support quality local journalism … become a digital subscriber to The Courier
For as little as £5.99 a month you can access all of our content, including Premium articles.
Subscribe