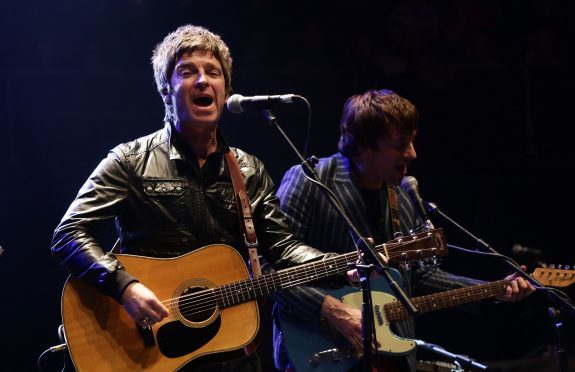 Tickets for Radio 2's Biggest Weekend in Perth are being sold for over £200 on secondary ticketing sites — despite warnings that resold tickets will be null and void.
Saturday tickets for Noel Gallagher's headline appearance sold out on Monday.
The tickets — priced £18 plus £4.50 booking fee on Monday — quickly appeared on re-selling sites such as Viagogo where they were being offered at £202 each.
The BBC said people trying to use resold or cancelled tickets will be refused entry into the venue.
Mid-Scotland and Fife Conservative MSP Murdo Fraser said: "The excitement is already building ahead of Radio 2's biggest weekend and I am not surprised to learn that tickets have already sold out.
"I know there will be a lot of disappointed local residents seeking tickets on secondary markets and I would encourage them not to do so as the organisers have made it clear that tickets purchased from touts will not be accepted.
"The Biggest Weekend is the most ambitious music event to be held in Perth and Kinross since T and the Park and underlines the area's strong reputation for hosting large concerts.
"I am confident that this event will help put Perth and Kinross back on the UK music map and the economic boost to the local area will be good for the hospitality industry."
The Biggest Weekend takes place across four venues across four nations in the UK – Scone Palace, Singleton Park, Swansea, War Memorial Park, Coventry and Titanic Slipways in Belfast.
The former Oasis man will be joined at the BBC Music extravaganza on May 26 at Scone Palace by Simple Minds, The Shires and Amy Macdonald.
The holder of the card used to buy tickets must enter the event at the same time as all guests as their card will be needed to gain entry.
However, this hasn't stopped people from taking to resale sites to try and find spare tickets for the festival.
The BBC have been quick to respond to people attempting to sell or buy tickets from unofficial sources.
A spokesman for the BBC said the lead booker's name will be printed on all tickets.
"ID checks will be carried out at the entrance," he said.
"We'd advise not to buy tickets from unofficial sources as you are unlikely to gain entry to the event."
Locals were given priority in purchasing tickets, with the first pot of 60% being set aside for residents in the Perth and Kinross Council area.
The next set of tickets was set aside for those living in Dundee, Kirkcaldy, Falkirk and other Perth postcodes.
A third and smallest pot is on general sale to the public.
Viagogo said: "Event organisers sometimes make claims that they will deny entry to people who have purchased resold tickets.
"These types of entry restrictions are highly unfair and in our view, unenforceable and illegal.
"Therefore, as with all tickets on our platform, Viagogo customers should feel confident that they will gain entry to the event, and that is why we back every ticket with the Viagogo guarantee."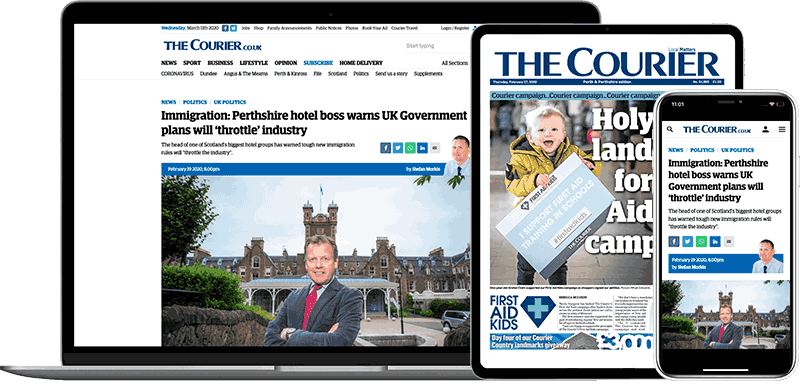 Help support quality local journalism … become a digital subscriber to The Courier
For as little as £5.99 a month you can access all of our content, including Premium articles.
Subscribe